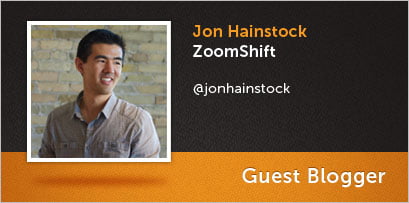 The following is a guest post from Jon Hainstock, the co-founder of ZoomShift, employee scheduling software made simple. Connect with Jon on Twitter @jonhainstock.
On-page SEO is one of the easiest ways you can get your content to rank for a specific keyword. On-page SEO is often overlooked and is usually one of the last things people considers when producing content for their site. When you think of on-page SEO, you might immediately recall a terrible experience you had on a site that was stuffed with keywords, or a site where the text was almost the same color as the background.
These types of tactics are what give SEO a bad name, and should be avoided. In this post I'll explain 5 on-page SEO mistakes you don't want to make and give you some low-hanging fruit for optimizing your content to rank for specific keywords.
1. Missing Title Tags
Title tags are found in the head of your HTML. Virtually all content management systems give you the ability to edit these for each of your pages. The title tag is the link that people click on when they visit your site from a search engine. This gives potential visitors a hint at what your content is about. If you include the keywords that they are looking for, they will be much more likely to click on your result over others. Google also still factors title tags heavily in their search algorithm because it helps them determine what the page is about.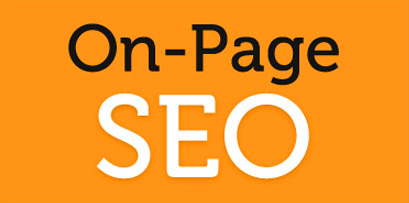 Title Tag Tips:
Keep your title tags under 70 characters.
Use capital letters for the first letter of each word–I realize this will be tough for the English majors! This makes your title easier to read.
Use your keyword in the front of the title and your brand at the end
2. Missing Meta Description
Similar to the title tag, the meta description tag gives you the ability to show potential visitors what your page is about before they click. Think of the meta description as ad space. In 150 characters or less you need to convince someone that your page is more valuable than the other results nearby.
Meta Description Tips:
Use capital letters for the first letter of each word. Again, this will be tough to get used to, but it's easier for people to read.
Include a strong call to action.
Use the keyword in the description. Search engines will make keywords used in a query bold.
Keep meta descriptions under 155 characters.
3. Overuse Of Keyword
Avoid overusing the keyword you are targeting. 2-4 times is plenty for the search engines. Anything more than 4 is repetitive and can become obnoxious to your readers. When in doubt, write for the reader and try to use words that are similar instead of the exact same keyword(s) over and over.
4. Lack Of Image Optimization
It's easy to get to let images become an afterthought, especially after you have spent so much time developing that awesome content! Not optimizing images, however, is a mistake that I see all of the time. What most people don't realize is that optimizing your images is an easy way to improve your on-page SEO.
Alt tags give users information about an image if they cannot view it. Search engines also use alt tags to help them determine the content on the page.
Tips For Optimizing Images
Use the keyword in your alt tag, but also try to be descriptive and helpful.
Use your keyword in the image name. Search engines can read image file names, giving you another place to send signals about the content on the page.
5. Targeting Keywords With Little To No Opportunity
This is probably the problem I see the most. People typically don't do the research to determine what people are looking for when they are making content for their site. To get the most out of on-page SEO you need to make sure you are targeting keywords that people are looking for. Use the Google Adword keyword tool to see how much opportunity keywords have before you build the content for your site.
Instead of memorizing these tips I'd highly recommend that you use a tool that will provide you with a list of things to check before you publish content. Here are some of the tools that we have used that have been very useful for providing a checklist approach to on-page optimization.
Have questions? Connect with me on Twitter or comment below.