Follow these steps to prevent web visitors from using free email provider email addresses (like gmail or yahoo) on your HubSpot forms on landing pages or other web site pages.
Here's the steps to block email domains on a HubSpot form:
In your HubSpot account, navigate to Marketing > Lead Capture > Forms.
Click the name of a form.
In the form editor, hover over the Email field and click edit Edit.
Enter the domains you want to block in the Email domains to block field, separated by commas. Enter only the root domain gmail.com
(Optional) Select the Block free email providers checkbox to block HubSpot's default list of free domains.
Click Publish to take your changes live.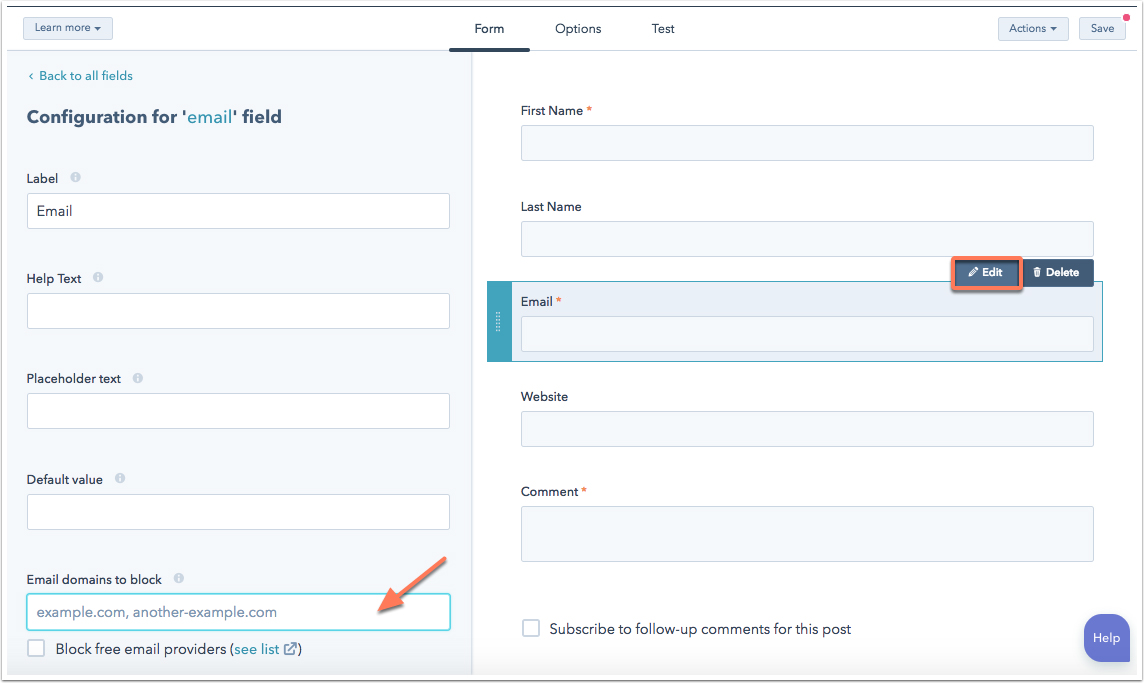 When a visitor attempts to enter a blocked domain in the Email field on your form, they will see a message asking them to enter a business email address.