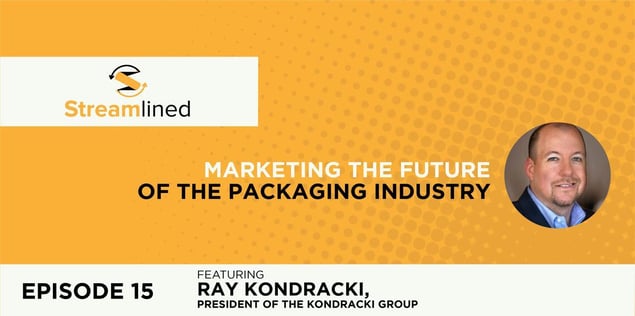 Ray Kondracki is the President of the Kondracki Group a marketing and advertising company that specializes in helping companies in the packaging industry with their marketing and trade show materials.
Ray started out as a marketing manager in Chicago for several years before moving to Wisconsin which would eventually become the future home of the Kondracki Group.
Small to mid size manufacturers don't have the resources internally to deal with a full-fledged marketing team so they outsource that work to Ray's company. They help them with several areas of marketing, PR, content, and tradeshow readiness. They help them plan their show from top-to-bottom and even go so far as to set up the physical booth at the tradeshow.
Q4 (right now) is all about generating a plan and nurturing leads for 2020. Some clients slow down within a few months of tradeshows such as Packexpo (the predominant tradeshow for Ray's clients. Other clients need print and banner ads to generate awareness, first. Whereas, other companies dive straight in to marketing and lead generation activities. Some clients need a brand awareness in a market, while others need as many leads and names as they can. Everything is customized to their individual client to help them excel during their trade shows.
Whether it's PR, content, a tradeshow booth or a whitepaper the Kondracki Group believes in playing the long game to give clients what they want.
"[Marketing] is more of a marathon not a sprint." -Ray Kondracki
---
Show Notes:
Kondracki Group Website
---
To help out the show:
Leave an honest review and subscribe on iTunes. Your ratings and reviews really help and we read each one.