HubSpot for Manufacturers
A Step-By-Step Guide to Setting Up a Successful Marketing Strategy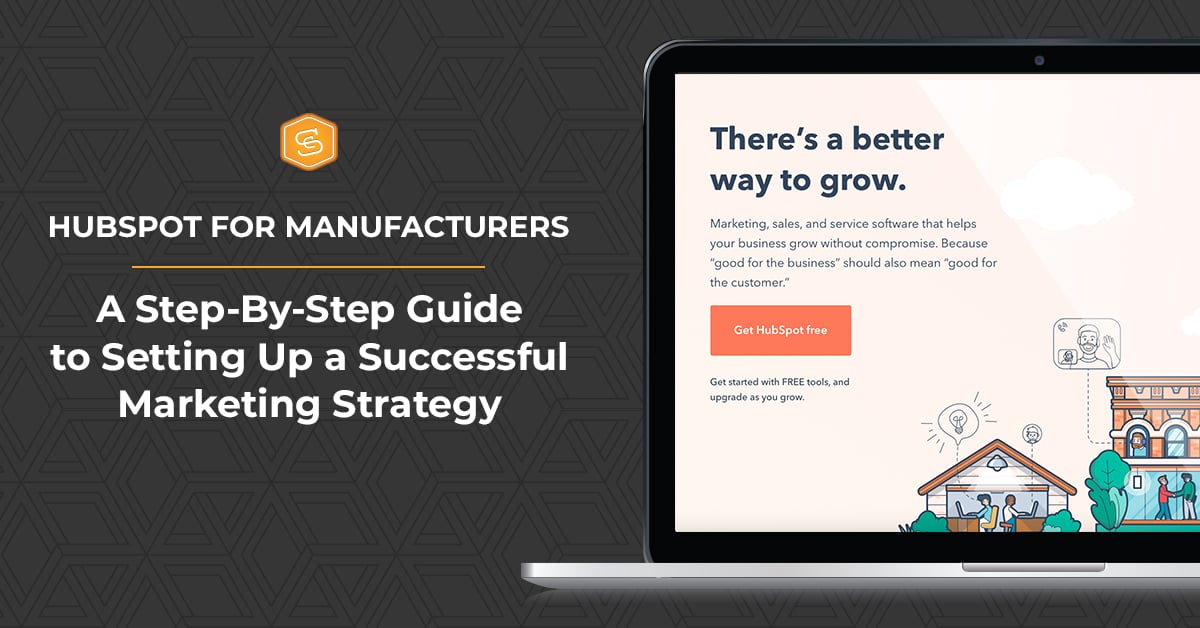 Whether you're a new HubSpot user or just kicking the tires, you've come to the right place. This page was created to help you successfully navigate the ins-and-outs of a powerful platform for manufacturing marketing.
It's also designed to help you understand how HubSpot's individual hubs and tools work together to support your marketing workflows and your buyers' journey. In addition, we've done the heavy lifting of sifting through dozens of Knowledge Base articles and other resources to help you deepen your understanding and use of HubSpot in a logical and integrated manner.
How to use and navigate this resource.
Skim through it — scroll through this information to get a feel of the breadth and depth of what an investment in HubSpot can mean to your manufacturing business.
Instruction manual approach — read it from top to bottom before setting up and using your website in HubSpot. This will give you a comprehensive view of everything, from beginning to end, that you'll want to know and do with Hubspot.
Take a deep dive — pick a topic from the table of contents below, click and jump to that section to perform the marketing, sales, or service related functions.
TABLE OF CONTENTS