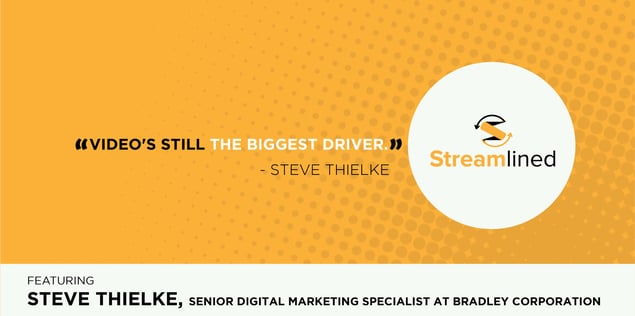 You've got a product that's been around for generations. Demand is a no-brainer, so why even bother marketing it? (Especially when all the new stuff is clamoring for your attention.)
At first it can seem like an easy choice to rely on a product to sell itself versus taking time away from newer products to promote an oldie but goodie.
But... providing a base level of support across all products and markets is necessary if a company is going to grow steadily.
I got to talk to Steve Thielke, Senior Digital Marketing Specialist at Bradley Corporation, about why video is the biggest driver and why overengineering video isn't a good idea.
"Companies need to focus on providing a base level of support across all the products and markets if they do want to continue to grow steadily." — Steve Thielke
Show Notes:
---
To help out the show:
Leave an honest review and subscribe on iTunes. Your ratings and reviews really help and we read each one.