Experience Inbound is Wisconsin's most strategy-focused inbound sales and marketing conference that gives business professionals an opportunity to obtain actionable instruction and key insights provided by expert speakers from HubSpot, Google, Wistia, Hotjar, OpenView, Contently and other leading technology companies.
(MILWAUKEE, WIS – March 18, 2016) – Wisconsin marketing agencies Stream Creative of Milwaukee and Weidert Group of Appleton, have opened registration and announced the speaker lineup for Experience Inbound 2016 – a statewide conference for marketing and sales professionals. This 3rd annual event will be presented in its entirety in two locations on two different days, in iconic locations including Milwaukee's Miller Park on Monday, May 23 or Green Bay's Lambeau Field on Tuesday, May 24.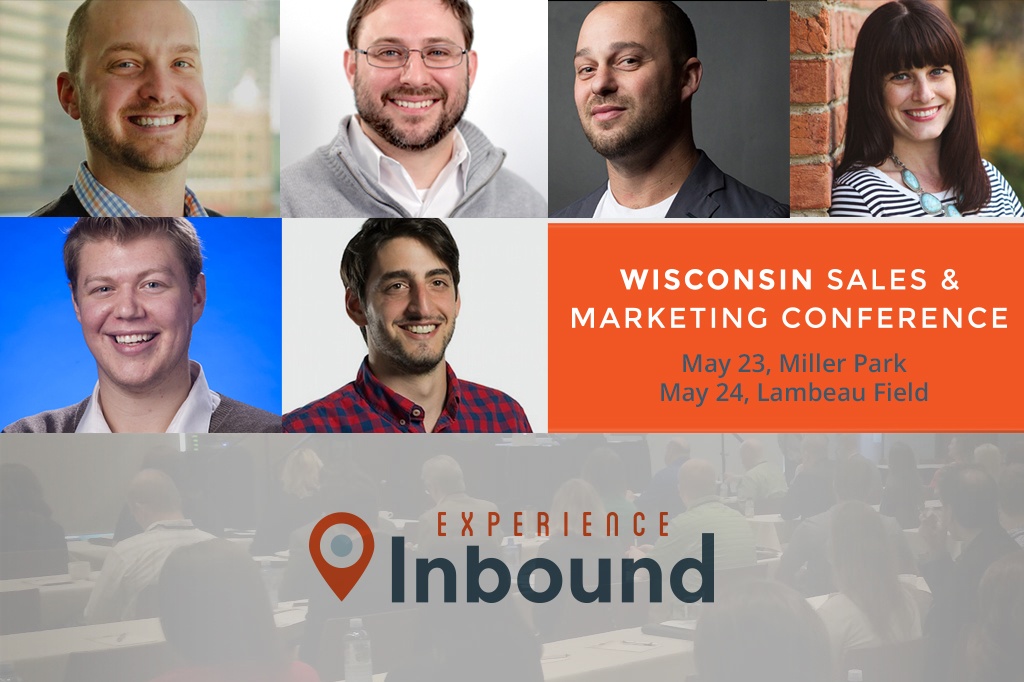 The dynamic lineup of event speakers include leading experts from all areas of marketing, sales and technology:
Pete Caputa, Vice President of Sales, HubSpot
Sam Slaughter, Vice President of Content, Contently
Kyle Lacy, Vice President of Marketing, OpenView
Tara Robertson, Vice President of Marketing, Hotjar
Jake Stein, Account Manager, Google
Jonah Silberg, Customer Success Coach, Wistia
Greg Linnemanstons, President, Weidert Group
Steve James, Partner, Stream Creative
Nicole Mertes, Director of Business Development, Weidert Group
Jeff Coon, Partner, Stream Creative
"Research shows that 84% of marketing and sales teams are misaligned and while it's clear these departments need to work in tandem, processes and integrated strategies are still fractured," said Jeff Coon, Partner at Stream Creative. "Our partnership with Weidert Group and some of the leading experts in sales, marketing and technology allow us to provide strategic insights and tools that business professionals across the state can begin implementing immediately following the Experience Inbound conference."
Early bird registration for Experience Inbound is now open through April 15, 2016, and general registration will be open until May 17.
For more information about event details and to register for Experience Inbound, visit www.experienceinbound.com and follow @StreamCreative and @WeidertGroup on Twitter #ExpInbound.