Stream Creative Announces Lineup for Milwaukee's Most Dynamic Collaboration of Sales & Marketing Professionals – Experience Inbound 2014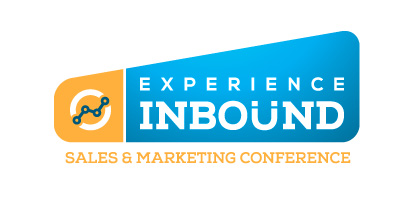 Stream Creative, a Milwaukee marketing agency, opened registration and announced the lineup for their inaugural Experience Inbound conference taking place at the Harley-Davidson® Museum on January 9, 2014. Founder & CEO of the world's #1 marketing platform - HubSpot, Brian Halligan will keynote. Brian will be joined by Frank Belzer, Author of Sales Shift and VP of Corporate Training at Kurlan & Associates, Wayne Breitbarth, Author of Power Formula for LinkedIn Success and CEO of Power Formula LLC, Christine McMahon, CEO of Christine McMahon & Associates, Jake Athey & Nina Brakel-Shutt, Marketing & Sales Manager and Business Development Strategist at Widen Enterprises, and Jeff Coon, Partner and Creative Director at Stream Creative.
Of the event, Stream Creative Partner Jeff Coon said "For the past two years, over 2,500 people have gathered in Boston for Hubspot's INBOUND Conference to learn, get inspired, share, and collaborate on efforts to create effective and valued marketing. We want to bring this experience to Milwaukee and allow our region's incredible pool of talented professionals to learn, network and discuss with some of the country's most respected experts in the sales and marketing fields."
Experience Inbound 2014 is a one-day conference allowing marketing and sales professionals to unite and learn about key topics such as:
• Creating a Complete Customer Experience with a Focus on Inbound Marketing, Sales and Service • Web & Marketing Enhancements to Increase Website Traffic and Lead Generation • Sales & Marketing Alignment • Tools To Effectively Convert Leads To Customers
The conference format will be focused on actionable take-aways and each attendee will receive a free Business Growth Playbook. Early bird registration is open through December 2, 2013 and general registration will be open December 3 – January 9 (while space remains available). "We are thrilled to align with one of our valued partners, Stream Creative, for the Experience Inbound 2014 event in Milwaukee." said Brian Halligan, Co-Founder and CEO of Hubspot. "Based off successes from our annual Boston event, Inbound, we know this conference will provide a high impact experience for attendees and an opportunity to network with some of the best minds in sales and marketing."
Experience Inbound 2014 is sponsored by The Better Business Bureau of Wisconsin and The Center For Business Performance Solutions. For more information about keynote presenters and conference registration, visit www.experienceinbound.com or follow @StreamCreative #EXPinbound.