It's that time of year again. Time to look ahead at all of the trends and technology that have the potential to turn mere marketers into megastars. After reviewing dozens of posts and insights from thought leaders, partners, colleagues and friends, we've compiled our playlist of trends that have us raising our cell phone flashlights in salute. Let's start the show!
Video Marketing
Video is Killing it. (...Relax, Radio Star.)
Matt Schneider,
Designer Videographer
There's no way around it - video content is overwhelmingly king of the marketing mountain - and its reign is positioned to further explode in the year ahead. While there are many trends in video that are worthy of attention, these are the ones that have our utmost attention: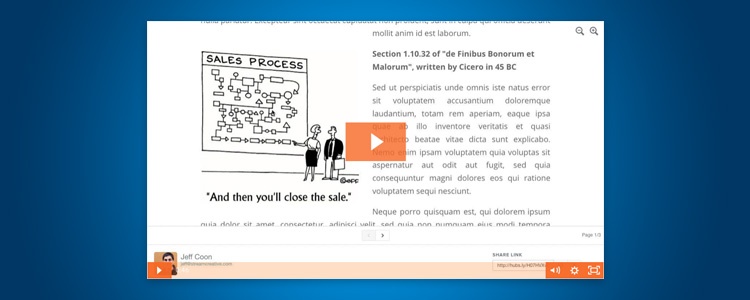 Chatbots
Domo Arigato, Mr. Chat-bot-o

Steve James,
Partner
Chatbots as sales, marketing and customer service channels will definitely increase with marketers in 2018. In fact, we've been testing out many services like ManyChat, Drift, Mobile Monkey, and Chatfuel, and are evaluating opportunities to integrate bots into Facebook Campaigns and on client websites to help provide information and resources to prospects.
HubSpot recently purchased Motion.AI, and will be rolling out their own native bot within the platform this year, allowing marketers to easily set up chatbot tools. They also used a chatbot for Inbound 2017, which proved to be a great resource for attendees at Partner Day.
Like any channel, there will be some exceptional use cases and examples of companies using chatbots, as well and others that are actually hurting a brand's customer experience. Because of this, it's important for marketers to spend time to really understand what will be helpful for specific prospects and customers, to see if a bot can help move prospects down the funnel and/or help foster customer delight.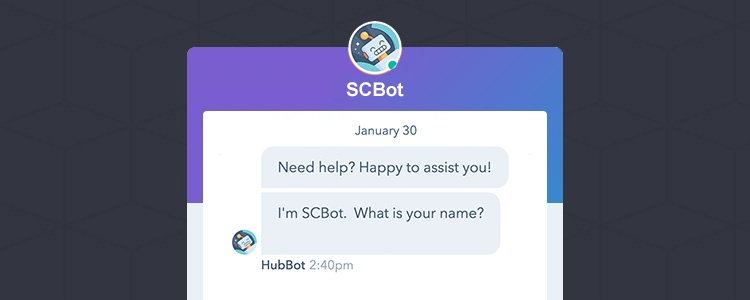 Digital Assistants
We Didn't Start the Digital Assistant Fire

Mary Jo Preston,
Sr. Marketing Digital Media Consultant
Approximately 15% of households have a digital assistant (Amazon Echo or Google Home) and an estimated 154 million homes in Europe and North America will be "smart" by 2021.
Smart marketers are already beginning to wrap their heads around voice search and what it means (and doesn't mean, for that matter). We anticipate that in the near future, when you engage your digital assistant, companies are going to be able to buy advertising space that provides the answer. For example: "Alexa, how can I fix a hole in a basement wall?" The answer may be: "Plaster. And right now, Neu's Hardware has plaster on sale and they offer a tutorial on how to fix it. Watch this video on their website."
We're confident that "voice search panic" will begin to diminish and logic will kick in, especially for B2B marketers, as it's important to remember that your prospects aren't at work talking to their devices for most business purposes...yet. Does your business use an assistant? If so, how have you been using it for business purposes?
Pillar Pages
Livin' on a Pillar Page

Jason James,
Creative Director
With all of the changes in how consumers are searching for information, it's only natural that content strategy follows suit. Enter pillar pages - comprehensive resource pages that cover a core topic in depth and link to high-quality content created for any and all supporting subtopics.
According to HubSpot, pillar pages should apply consistent on-page SEO best practices, referencing the core topic in the page title, URL and H1 tag. Ideally, a pillar page sits at the top level of your website in a location that already attracts a lot of organic traffic. In addition, pillar page content should be adapted to convert visitors to leads, or leads to customers, since this is the central piece of information you're pushing visitors to. High-performing pillar pages will allow you to gain authority with a number of quality inbound links from your subtopic content. Just make sure that everything on the page can be crawled by SEO engines and discovered by potential customers (i.e. don't lock any content behind a form or password).
Big Data
We Like Big Data and We Cannot Lie

Janice Dombrowski,
Marketing Consultant Content Writer
The marketing landscape continues to shift to favor increased accountability and transparency when it comes to ROI in the areas of marketing strategy and website performance. The focus on data-driven strategies will only continue to grow, as more customers demand transparency on the results of campaigns, ad spends, online search, social media, content creation, SEO and more.
In addition, we're noticing an increased focus being placed on monitoring the analytics to meet the established growth goals, as well as pivoting the marketing strategy to ensure that goals are met. It's not just about churning out 'quality content,' but establishing growth goals and creating the content necessary to meet/exceed those goals. As a result, be sure to use growth goals to build the appropriate content strategy, not the other way around. That way, you can cheer when you overhear a colleague say, "Oh my God. Becky, look at her data. It is so big!"
Organic Search
Everybody Wants to Rule the (SEO) World

Linda Kyzar,
Sr. Marketing SEO Consultant
Welcome to your life, right? Thanks to a recent and huge change in Google's algorithm, we're going to begin turning our backs on meta descriptions. Really. In some cases, Google is displaying the snippet from the meta description, but in others, Google is scraping relevant content from the page and using that for their snippet. Because of this, it's our opinion that meta descriptions will be useless for Google SERPs by the end of this year, but other search engines may continue to use them.
Keywords won't die in 2018, or ever, for that matter. But how we use and track them is changing dramatically. Obsessing over tracking a long list of keywords is giving way to tracking performance of individual pages that contain targeted and supporting keywords and measuring success via page rank, visits, time on page, conversions, and more.
It probably goes without saying, but ridiculously high quality content is the ONLY content that organizations should be publishing. Without quality content, SEO can't and won't do much for your rankings. So, make sure that your content is written (or at least contributed to) by a thought leader and offers amazing value to your customers and you'll be well on your way to total online domination.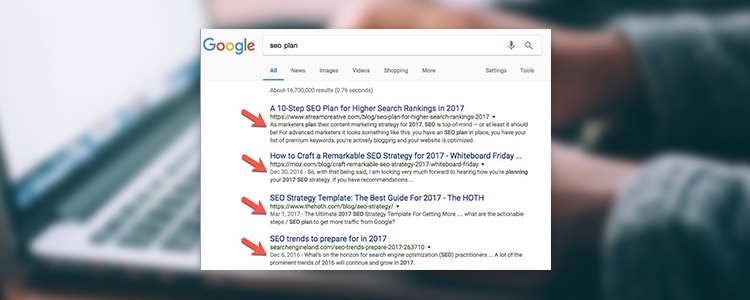 Social Media
Don't Want to Miss (a Social) Thing

Stephanie Santoro,
Marketing Coordinator
With more and more people getting comfortable with using social media to stay connected with friends and family, conduct research and ask for recommendations, now more than ever B2B organizations need to make sure they get and stay social.
One thing we're noticing is the tendency for customers across the board to use social media channels like a help desk. Why? Because it's easier and less time-consuming to send a message on Facebook or pose question on Twitter, than it is to pick up a phone to call tech support or customer service. So, keep that in mind.
We're also seeing an increase in the opportunity and rate at which businesses are communicating with individual users, particularly in B2B where relationships are paramount. The more positive "one on one" time an organization can garner with a potential customer, the better, so make sure your social strategy is poised so you don't miss opportunities to engage and delight your fans and followers.
Website Design
You Oughta Know... About Growth-Driven Design

Jason James,
Creative Director
If you've been involved with building websites, you know all about the length of time, frustration and performance issues that plague the process and often yield lackluster performance. Enter Growth-Driven Design Methodology - the combination of lean and agile principles (e.g. user-driven, starting with a user problem and turning it into a feature, delivering results, removing waste and increasing efficiency) into a highly effective data-driven web design process - which will play a much bigger role in marketing plans this year.
One great tool we utilize is Hotjar, an amazing application that helps you to truly understand how your web and mobile site visitors utilize your site and identify opportunities for growth. Though we're still in the early days of implementing growth-driven design methodology, trailblazers are reporting much success in its ability help them build smarter websites in a fraction of the time, mitigate many of the headaches endured through traditional site development, and leverage data to deliver better results, leads and engagement.
Public Relations
A Whole New (PR) World

Andrea Meyers,
Marketing PR Consultant
The evolution of digital technologies and inbound marketing, along with dramatic shifts in the way individuals consume news and information, has ushered in a new era for public relations that blends traditional PR strategies with integrated inbound marketing efforts.
Contrary to popular belief, the press release is not dead. However, optimizing the content of your releases for online searches and leveraging distribution methods outside the traditional PR playbook may be the key to unlock your next big story. For an additional boost, consider writing a blog post about why this news is important to your industry, prospects or customers and optimize the blog content for search.
With fewer journalists in newsrooms and on publication teams, influencer marketing is here to stay, so make sure that your media lists include influential bloggers and social media influencers, so they can share your insights with their loyal followers.
Syndicated Digital Media
We've Got Podcasts in More Than Low Places

Mary Jo Preston,
Sr. Marketing Digital Media Consultant
According to Bridge Ratings Media Research, 2017 was a breakout year for podcasting, thanks in large part to technology that has made podcasts easier for consumers to find and use, connecting them with relevant, compelling and entertaining content. Furthermore, the advent of podcast consumption metrics has paved the way for revenue generation for this medium, contributing to a growth of 27% in ad spend for 2017 - totaling $250 million - and 30% projected growth for 2018 at approximately $320 million.
Count on organizations and thought leaders in the podcast-verse to continue to up their game by offering sponsorships and advertising options to partners looking to reach similar audiences. In addition, expect to see a flood of new players in this space, vying for the attention of consumers who have deep relationships with their mobile devices and leverage non-fiction content on-demand.
Visual Design
Gradients Ain't (Visual) Noise Pollution

Holly Hirsch,
Graphic Designer
Like it or not, gradients are making a comeback and appear to be on the rise in websites, digital and traditional design media. While they often get a bad rap, get ready to see more gradient usage this year, particularly when paired with bright and bold colors.
Let us know what you think of our trends for 2018, and which ones you think have the potential to be chart-toppers. And, if you're struggling with your current marketing mix or you're uncertain about how to freshen up your marketing playlist, contact us.