Often businesses who are trying to expand their internet presence are unsure how to market themselves. It really doesn't matter if the business is brick and mortar or online only, it can be frustrating to determine which direction to go. You wouldn't just jump in your car and drive without an idea where you're going, the same thing applies to marketing your business online. This is why it's critical to implement a game plan for your website.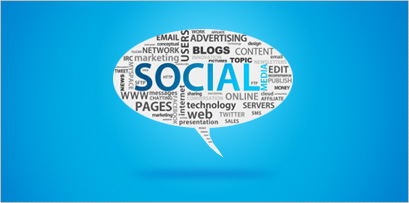 One of the parts of your plan should include implementing a Social Media campaign. Not only is using social media an effective way to market your business, but it also is relatively inexpensive...in fact, if you do it yourself, most social media platforms are free: the only cost is your time.
If you're thinking about using social media as part of your marketing plan, here are 5 checkpoints to consider in your marketing roadmap:
Facebook. Mashable and other sites have projected that Facebook will reach 1 billion users by sometime in August, 1012. That's a lot of marketing potential, especially considering that it's free. If you've thought about using Facebook, there are several basic ways to do it.

Create a Facebook fanpage. Fanpages are specifically geared toward businesses, organizations and products to use as promotional and marketing vehicles. Properly done, they're an excellent way to promote your business. Poorly done, your Fanpage will flounder and die.



Twitter. There are many businesses who have successfully used Twitter to promote their product or service. Unfortunately, there are also some businesses who have gained and then lost countless followers due to their constant promotion.

The key to successful "tweeting" is to create value without burning your followers out by constantly advertising your product. Just as you wouldn't watch all commercials all the time on your TV, neither should your followers.



Update your content regularly. When search engines look at your website, one of the things they look for is how often you add new, fresh and original content to your website. But adding new information in the form of products or, (especially effective) blog posts discussing some aspect of your product or service, you can effectively promote yourself and your business, and the search engines will reward you for it. Just remember that the information you post should be relevant, and new.

Promote your site's new content using Social Media. When you have new content on your site, use Social Media to get the word out. Post the first several lines on your Facebook Fanpage with a link to your website. You can use tinyurl.com or another link shortener to let your followers know that there's new information on your site that they might want to read.


Hire a professional Social Media Manager to promote your company. Yes, of course hiring someone to manage your company online will cost you money. But they'll also be experienced in creating a campaign, as well as the most effective platforms to use. By hiring someone to market your business, it will free up your time, they'll already have experience in promoting other businesses so they know the ins and outs of Social Media marketing and you'll be able to avoid some of the problems that could potentially crop up.
By just utilizing the above 5 steps, you'll soon discover that you're well on your way to creating a well thought out marketing plan and creating a direction that your online business can go.

For more information please contact us.