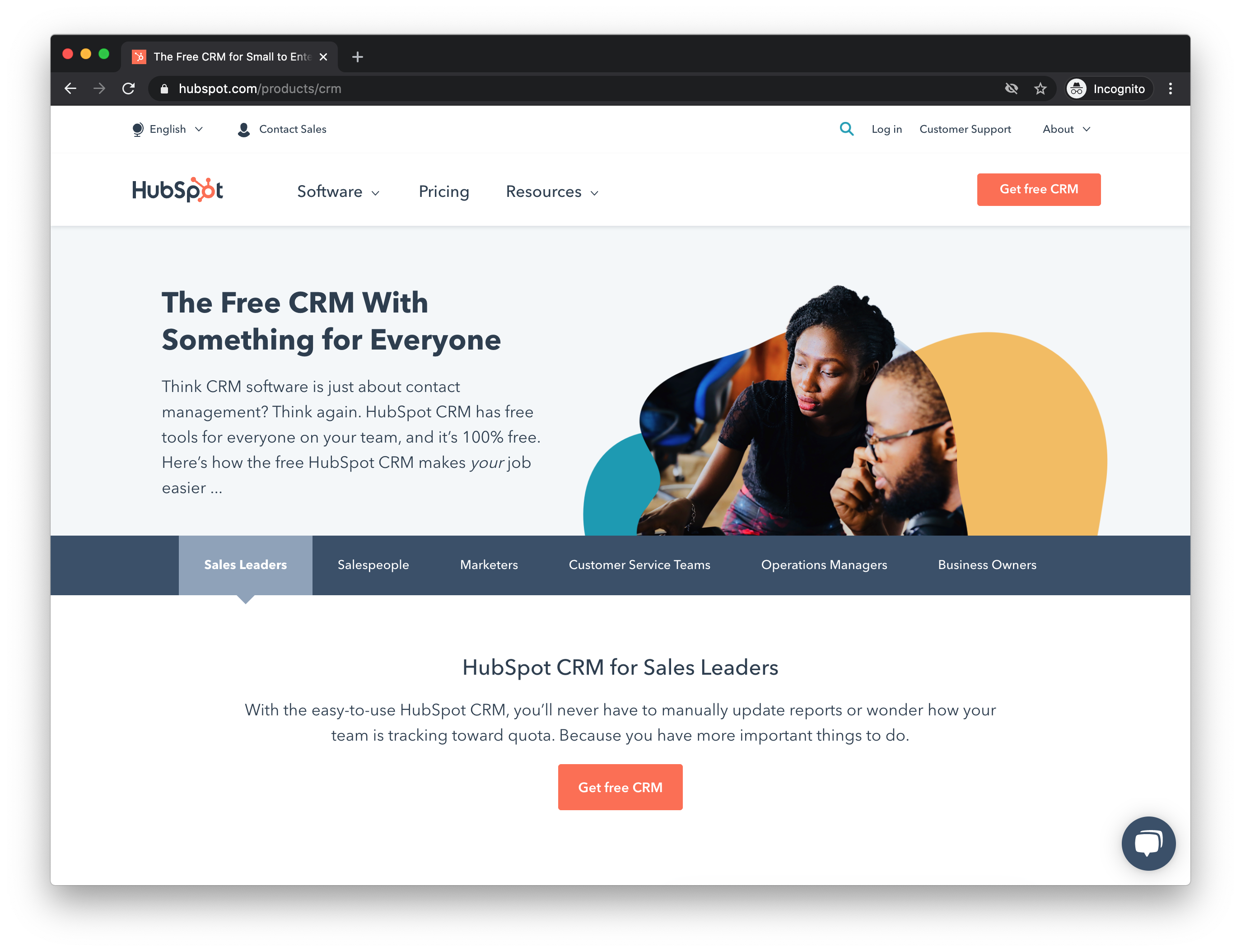 Is the HubSpot CRM Free? This is a question that gets asked a lot. The answer is yes, the base HubSpot CRM Platform is free. The confusion probably comes from the fact that HubSpot offers several add-ons to the base package that cost additional money. However, the good news is that for most businesses just getting started with a CRM, the free base package will have everything you need to learn with. As your knowledge and business grows, you can then move up into the paid products. If you are already a medium- to large-sized business, you may find it beneficial to move into the higher-priced versions more quickly.
In order to make these decisions, you'll need to understand what the HubSpot CRM free features are, and which ones require payment. In this post, we'll discuss what those differences are, and how much it will cost you to upgrade from the free version.
Overview of HubSpot Free CRM
Today's businesses need to know as much as they can about their current, and potential customers. In the age of big data, collecting useful information about your customers is easy. But you need a place to collect all that data. Having customer addresses in your shipping software, their recent purchases in your eCommerce software, and other bits of data spread across every other piece of software you own does not make access to this data convenient. Synchronizing databases manually is time-consuming and error prone.
This is why customer relationship management (CRM) software was invented. CRMs provide convenient, one-stop access to all the information your business has about a customer or lead. Other software products can connect to the CRM in order to share or request data, keeping everything nicely in-sync automatically. Best of all, with everything in one place, your sales team won't have to go hunting for the information they need to make a sale.
In modern business, CRM and Customer Experience are core aspects in the growth stage of a company. HubSpot realized this back in 2014 and announced HubSpot CRM Free. Features include almost all the functionality one would expect from a quality CRM product with HubSpot's famous marketing automation functions making up the premium product. Not only do users get a free CRM, but they get one with the maximum compatibility with those extra features that made HubSpot famous in the first place.
HubSpot Free CRM Benefits
Now that you've seen an overview of HubSpot CRM, let's take a look at the benefits that you'll get before you even spend a dime on upgrades. HubSpot CRM has all the features you would expect from a modern CRM plus a few features that will allow your sales team to grow into HubSpot's other offerings. The result is a customer relationship manager that works even better for sales staff and helps your company dramatically improve conversion, retention, and upsell rates.
Unifies Data
We've talked about how HubSpot CRM will gather all your data under the same database, but the really special part of using a CRM comes after that data has been collected. You can make connections between certain contacts and their companies, the deals you are working with them, ongoing tasks associated with them, and more. You'll always know, at a glance, what your current relationship with that contact is and what the next step is. Not only that, but all the data you collect will also feed the data-hungry machine learning algorithms that make HubSpot, especially the paid add-ons, so powerful.
Provides a Dashboard to Your Sales Pipeline
Your customer data isn't the only information you'll have access to at a glance. One of the advantages of having all your sales funnels in HubSpot and making the connections between the various phases of those and your contacts is that you'll be able to get an overview of your entire sales pipeline right from the HubSpot dashboard. From the qualification process, to the scheduling of a demo or sales meeting, through to the final purchase, you'll see every moving part in your pipeline to make managing your staff and your time easier.
Syncs With External Tools and Software
Even a powerful CRM isn't the only software that your business will need. You're likely already using additional software for eCommerce, inventory tracking, email, more advanced project management, submitting proposals, and more. A tool designed to bring all your customer data together isn't very useful if there's customer data floating out there on other software that HubSpot can't get to. Thankfully, through native and third-party integrations, HubSpot can connect to all of the most popular business software products, so they all work together as one cohesive unit. In fact, HubSpot's popularity is so big that many manufacturers provide their own integrations so their products can communicate back and forth with HubSpot effectively. For example, the integrations for AdRoll, Proposify, and Automate.io were all developed by their respective companies.
Improves Communication
HubSpot CRM improves communication in two ways. First, it allows you to track documents. You'll be able to tell when a recipient has opened a document, by requiring an email address to access the document you'll also be able to tell who opened it. Of course, all of this functionality is implemented in a platform that makes it easy to store and share documents.
Second, HubSpot CRM improves communication with its live chat feature. This will allow you and your staff to communicate with your site visitors in real-time. One of the powerful benefits of combining chat with a CRM is that the software will know who you are talking to. If it is an existing customer, you'll have all of their information on hand during the chat to quickly address their concerns.
Free HubSpot CRM Sales Feature Examples
Unlimited Users - Invite your entire team with unlimited free users.
All Your Data - Store as many as one million contacts and companies.
Contact management - Build views and run automated actions to easily manage your contacts and data.
Contact website activity - Get insight into what a contact is doing on your website. See page views, form submissions, sales activity, and more, all in one place.
Companies - Store records for every company in your database. View all your company details and communications in a single place.
Company Insight - See useful insights about companies you're dealing with appear in your database. So your sales team can spend more time selling and less time digging.
Gmail and Outlook integration - Connect HubSpot CRM to your Gmail or Outlook inbox to send email from the CRM, set up a shared team email account, and access dozens of other useful, time-saving tools.
Deals - Store, track, manage, and report on the deals (sometimes referred to as "opportunities") your sales team is working.
Tasks & Activities - Store, track, manage, and report on the tasks and activities that make up your relationships with customers.

Advanced HubSpot CRM Sales Features & Pricing
A detailed comparison of HubSpot CRM and the upgrade features would take an entire blog post (several actually!) In previous posts, we've compared HubSpot's Sales Starter with Sales Professional and Sales Professional with Sales Enterprise. Those articles will cover the three paid tiers of HubSpot's Sales Hub.
Here, we are going to explain the most popular advanced features those products offer to help overcome some of HubSpot free CRM's limitations.
Fewer limits — Each of the tiers offers progressively fewer limitations. For example, the free version of the sales tool is limited to only 5 email templates. Although the free CRM is fully functional, most of the sales specific tools are limited in this way. Upgrading plans increases those limits.
Automation tools — Marketing automation is what made HubSpot a household name in the business world, so it stands to reason that those features would be hidden in the paid versions. Like limits, the automation tools increase in number as their tiers get higher.
Goals — The ability to set and track goals can be a big boost to your team's productivity, and is a great way to keep track of how your team is performing over time and integrate that information into HubSpot's reporting.
Rep performance monitoring — Speaking of monitoring performance, in addition to tracking team goals, you can also track the stats of each individual sales rep for a more complete picture of your staff's performance.
Custom reporting — Continuing on the topic of monitoring performance, HubSpot's higher tiers allow you to create custom reports that will match your business needs more closely.
Sequences — HubSpot's sequences feature allows you to set up a sequence of targeted, timed emails to send out to contacts. The feature will allow you to automatically send the emails or send you a task notification so you can engage with the customer yourself.
Predictive lead scoring — Accurate lead scoring is important to your conversion rates. Using the power of big data and the information you've collected in your CRM, HubSpot can score your leads more accurately than manual methods, saving you time and increasing your profits.
Pricing
HubSpot has three paid tiers above the free tier: Starter, Professional, and Enterprise. Not all of the features listed above are available at all levels. Each of these tiers will allow access for more users and bring more advanced features.
HubSpot's pricing page will always provide the most up-to-date price information. At the time of this writing, the tiers are $40, $400, and $1,200 per month, respectively. You can view that page, or our previous posts, for a more detailed breakdown of what is available in each tier.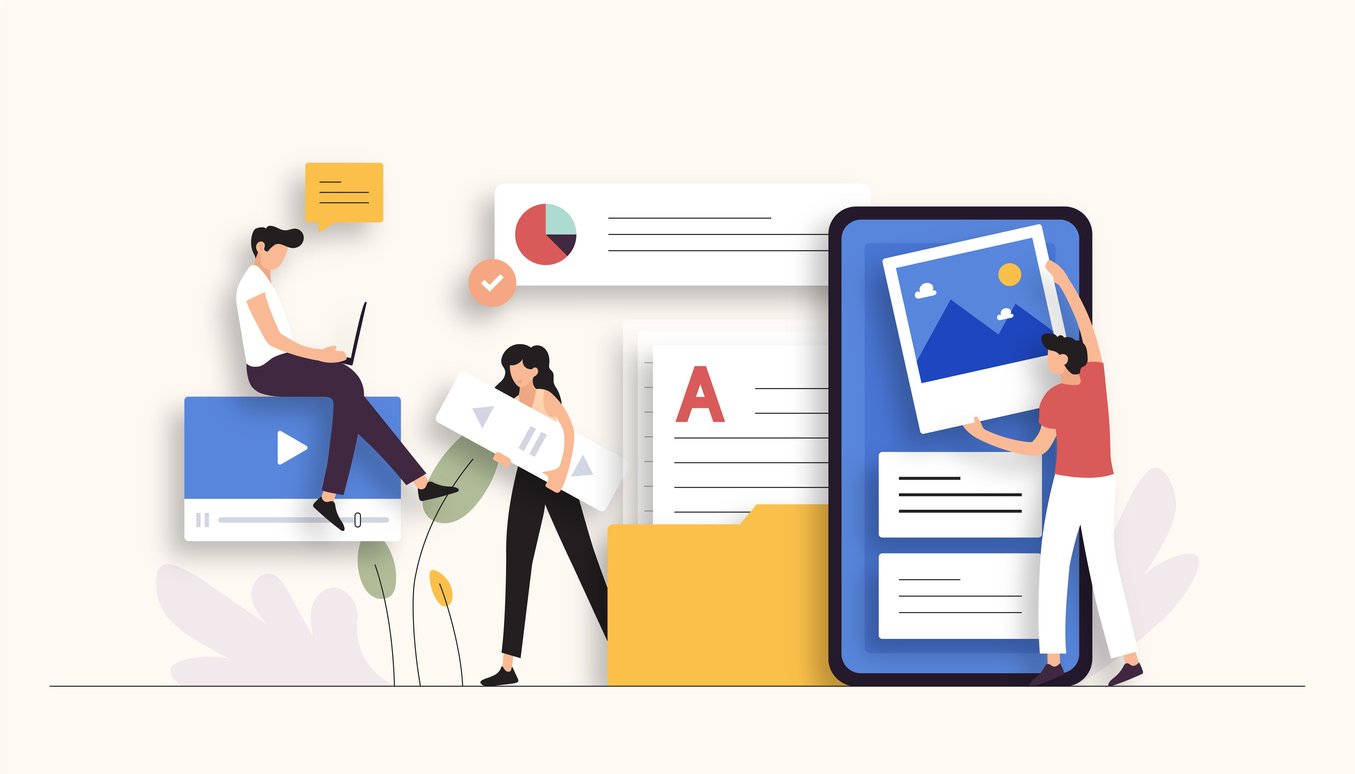 Learn More About Using HubSpot CRM
HubSpot's marketing automation tools were already a game changer for businesses. The addition of their free CRM makes the HubSpot ecosystem an even more attractive one as it now provides a one-stop shop for many of the software needs of a modern business. That will no doubt remain the case as the company continues to expand and innovate with addition of new Hubs.
Making the most of these powerful tools requires training and integration with your existing tools requires experience. To get both of those, you need a partner you can trust. Stream Creative is a HubSpot certified partner and training company. This means we have the knowledge and the skill to get you up on running with HubSpot quickly.
If you are ready to put the power of HubSpot to work for you, be it the free addition or one of the great paid upgrades, we invite you to contact us today. When you schedule a free demo with us, we'll show you how to customize HubSpot to the specific needs of your business.

Here are some additional resources that may help you determine the right fit: