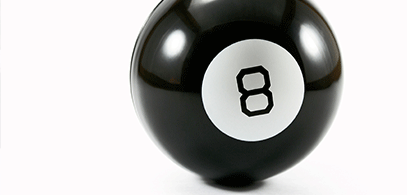 With the start of the New Year, you've likely seen more 2015 marketing predictions than you can process. To save you some valuable reading time, we've collected the leading predictions by marketing category to provide you with a glimpse of the most important considerations for this calendar year.
Content Marketing
1. Are you over-hearing "Content Is King?" Us too, but don't dismiss this statement.
Following substantial focus and growth in 2014, content marketing will assume the prominent role in performance, ROI driven marketing departments.
"2015 is the year content subsumes marketing and brands realize that content is the atomic particle of every aspect of marketing, and will staff and budget accordingly." Read more>>
2. You'll see an increased demand for journalists among all aspects of journalism and business.
Even as newspapers are downsizing, professional writers are no longer questioning their decision to major in journalism. With a surge in content writing, the demand for journalists and professional writers will skyrocket.
"Journalists will be in high demand as big brands hunt for content editors, and tech platforms from Google to Twitter build out their own content marketing opportunities. You'll be seeing a lot more requests for "data journalists" and "corporate storytellers" on LinkedIn, and may find yourself seeking out that talent as well." Read more>>
3. Cooperative content is making a rise.
Businesses will begin to realize that their marketing resources extend beyond their marketing personnel. Companies will begin to look internally for brand storytellers and externally by asking customers and influencers to share their experiences and the business' story with their networks.
"2015 will bring decentralized content creation programs with participants across the company (not just marketing), as well as content initiatives that rely on user-generated content in expanded and highly strategic ways. The best source of content in most companies may be right under your nose: your employees and customers." Read more>>
SEO
1. CMOs will focus in on hyper-relevance.
For the past few years, every marketing department across every industry has been focused on SEO. With a saturated market, it will become increasingly important that businesses stay timely and relevant, capturing market share by adapting quickly to every-changing opportunities.
"We will see a shift from discoverability-oriented content development and distribution (SEO driven) to context-aware content. It's a shift from utility to utility-in-the-moment. Think about how you can create and distribute content triggered by weather, location, or news events. The bar will be raised on hyper-relevance." Read more>>
2. If you don't go mobile, you better go home.
It has been on the list as an important marketing focus every year, but 2015 really will be the year of the mobile device. Cisco data projects that in 2015, the number of mobile-connected devices will exceed the number of people on earth and by 2018, there will be over 10 billion mobile-connected devices.
"In 2014, it has become increasingly obvious that Google is placing a great deal of importance on mobile usability. We've seen Google testing mobile-friendly icons next to search results, as well as adding a mobile usability section in Google Webmaster accounts so users can see how their site performs on mobile devices. We also know that for over a year now, Google has been penalizing sites that generate errors for mobile users." Read more>>
Web Design
1. Designing responsively is a must.
Responsive web design provides an improved user experience and will prove to be an essential website feature in 2015.
"As mobile device usage continue to rise, one thing has become clear: a huge chunk of online searches will continue to take place on mobile devices. That said, it is important for businesses, especially those that want to widen their reach, to have a responsive website that can be viewed across a wide variety of mobile devices." Read more>>
2. You'll see more crisp, clean design.
Expect to see more websites and businesses adopt the 'flat' look. Crisp, clear designs that are simple and don't add clutter for mobile viewing.
"Google, Microsoft, and Apple have made it clear; flat design is in. While the idea isn't new, it's become an increasingly popular design used for ecommerce sites. Expect this trend to continue as its more pleasing to the eye, easier to understand, and easier to develop and make responsive." Read more>>
3. Incorporating professional photography is a must.
Having a website that stands out from the clutter starts with having a unique look. Stock photography is quick and easy to use, but in 2015, cookie cutter doesn't cut it. Consider hiring a professional photographer to make your website pop.
"Stock imagery still has its place in design, but for most new websites these days, stock imagery has taken a back seat to professional photography of high quality and unique and custom to the site and purpose." Read more>>
Inbound Marketing
1. Increased focus on driving traffic to blog content via social channels.
It is not enough to have a business blog anymore; you need to focus on additional social communication channels to disseminate your messages. How do you promote your blog socially? Should you be doing more in 2015? Likely, yes.
"Can you guess why certain blogs are more popular than others? Sure, content has a bit to do with it, but a lot comes down to the social media accounts. Companies will start seeing more value in social media, and they'll spend thousands of dollars a month on building up their social media accounts." Read more>>
2.
Videos will be used to showcase product and service features.

Studies have shown that 61 percent of global Internet users research products online. With a growing customer audience online, it is no surprise that videos will take center stage in 2015. I'll bet we can call 2015 the year of the 'explainer video'.
"Videos are perfect to show how a service or product works in such a way that is impossible to achieve with text or images only." Read more>>
3. Internal talents should be leveraged with an emphasis on marketing mix.
Doing more with less is the mantra of many small to mid-sized marketing departments. Understanding the synergetic relationship of inbound marketing with public relations, SEO and traditional outbound strategies, and mastering the ability to cross channels with campaign messages is key in 2015.
"The convergence of marketing, public relations and advertising will accelerate even faster in 2015 and beyond as agencies and internal corporate organizations fulfill each of those roles. Content creation, search optimization and social media will be less siloed as specific departments and treated more like skills that exist across the organization." Read more>>
Social Channels To Watch in 2015
1. SlideShare
is gaining momentum, especially amongst young, tech savvy business professionals.
"Instagram is to Facebook as SlideShare is to LinkedIn. In other words, look for SlideShare to emerge as the key social network for business professionals to find and share bite-sized pieces of content while on the go in 2015." Read more>>
2. Pinterest may be looking at a banner year of growth in 2015. Currently ranked as the 4th most popular social site (behind Facebook, Twitter and LinkedIn) it is estimated that over 22 percent of Americans are now using Pinterest on a monthly basis.
"Promoted pins will make Pinterest an emerging juggernaut in the social media and social advertising world, particularly for e-commerce … estimating we'll see figures north of $50m spent on promoted pins in 2015." Read more>>
What predictions do you think will hold true or fall flat? Are you altering your marketing plans to reflect 2015 predictions?