Tweet
One way I've found to cure a sluggish Mac is to limit the amount of fonts loaded in OS X. By default OS X loads a number of fonts that aren't required by the operating system. On top of that, Microsoft Office and Adobe's Suite of applications add several fonts that aren't required.
Unfortunately, cleaning up your system fonts can be a challenge. OS X places fonts in several locations that can be difficult to find. The good news is Extensis has created a FREE resource to help get your system fonts running lean.
Best Practices for Managing Fonts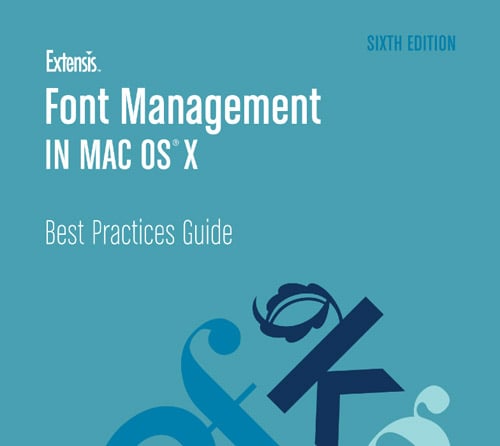 As you work through the document, be sure to use caution regarding the section on System Domain Fonts. When you get to this section be sure you have read the instructions completely and understand all the steps outlined. This particular folder has key fonts if removed could have an adverse effect on your system.
By following these steps, and using a font management tool like Extensis Suitcase or Apple's Font Book, you can greatly improve the performance of your Mac.