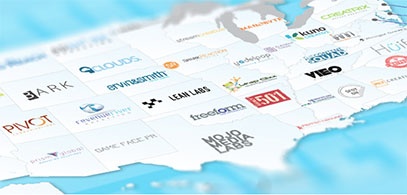 Here in the Stream office, we're tipping our cheeseheads proudly at being named Wisconsin's most "superlative, optimal, unrivaled and preeminent" inbound marketing agency by Revenue River Marketing. Who's Revenue River? What looks to be an awesome digital marketing agency located in Castle Rock, Colorado, who took on a challenging project called "50 States of Inbound" to find premier inbound marketing agencies throughout the United States. What wasn't challenging about this task? The fact that they could find a prominent inbound marketing agency in EVERY state.
Why were we chosen?
Maybe because we're located in Milwaukee, which was recently recognized as a "vibrant city" by The New York Times, and a place where you can have a drink in a bar and repent in a church, all within most city blocks. That said we hope it's also because our agency offers the most progressive inbound and digital marketing services available. As an approachable, hardworking team, we make it a priority to stay on the forefront of technology, web development, digital marketing, inbound strategy and its role in public relations. But aside from all of that, we fancy ourselves inbound pioneers in our state. Ok, maybe we won't go that far – let's just say early adopters.
Why inbound marketing?
While many organizations were implementing inbound marketing strategies and tactics well before HubSpot coined the name in 2006, they took on the important role of educating marketers about the need for businesses to recognize buyer's changing behaviors. HubSpot then went on to become the world's leading provider of inbound marketing and sales software.
The decision we made as an agency to adopt the inbound marketing methodology early on was a good one. It has not only allowed us to stand by the principles we believe in and know work for our clients, but it has also allowed us to be a part of the amazing national and worldwide inbound marketing and HubSpot community.
Would we do it all over again?
Absolutely. We were honored to receive the distinction of Platinum Partner tier status in 2015 and to be recently recognized with a HubSpot Impact Award for Best Web Design. In fact, we look forward to bringing together some of the brightest minds in inbound marketing and sales for our 3rd annual Experience Inbound event taking place in two iconic Wisconsin locations this May.
Some still consider inbound marketing in its infancy and there is no doubt that its role in strategic marketing and sales will continue to grow worldwide. Big props to Revenue River for showcasing the incredible span the inbound marketing movement has made across our country and for helping bring greater awareness to an ideology that helps businesses grow.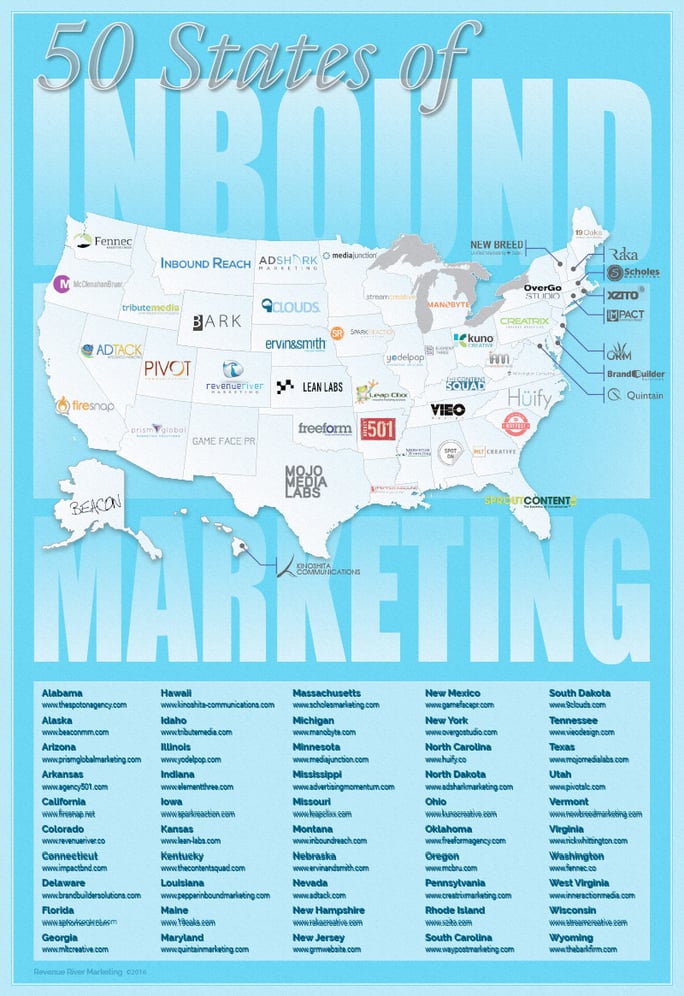 Photo credit: www.revenueriver.co