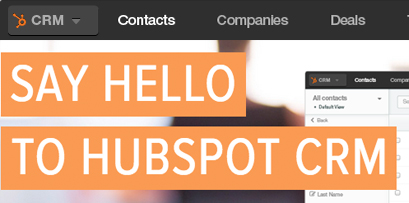 What do feel when you look out the window of your home and see someone walking up your doorstep with a clipboard? The first feeling may be fear, the second is likely anxiety, and the third is oftentimes annoyance. Gone are the days when people tolerated disruptive soliciting and selling.
With easy access to product and service information available online, there has been a radical shift in the way people buy and sell. Buyers are now leaning on resources from online search and customer reviews to comments shared about products and services on social media channels. If sales processes do not continue to transform, maximizing customer loyalty and satisfaction will be an insurmountable approach for most companies and organizations.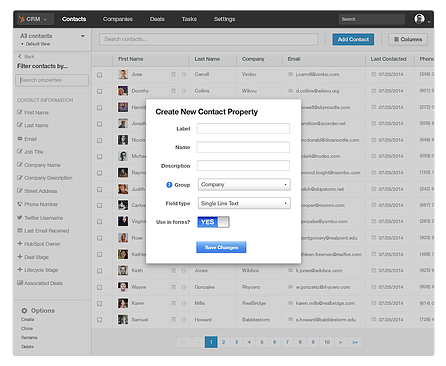 With the goal of supporting sales team proficiencies and the modern sales process, HubSpot announced today the release of a new CRM system a sales team will actually want to use. Unlike other cumbersome CRM systems that historically have been time consuming and complicated for sales representatives, HubSpot's system is designed with a comprehensive approach to get teams up and running quickly.
"Traditional sales technology is necessary but not sufficient. HubSpot's Sales Platform is designed to arm sales teams with the context they need to improve how they engage with companies, prospects, and leads to drive sales instead of driving people crazy," said Brian Halligan, CEO and Founder of HubSpot.
As a HubSpot Gold Partner, Stream Creative was invited to test the CRM system in a beta version prior to this week's launch of the new program. This was particularly exciting for our agency because one of our struggles as a small / mid-size business, like many others, is time management. While it should often come first, prioritizing business development and sales while wearing multiple hats in a small organization, can be an incredible juggling act. In addition to experiencing our own challenges, we've heard the same message from a number of our clients. Over the years, we've tried to adopt other CRM tools, but until HubSpot's new CRM system, have not been able to find the right one that worked with our process.
Here are four features of HubSpot's CRM system we feel will be particularly valuable for small and mid-sized businesses.
1. TIME SAVING
The HubSpot CRM system will sync (pull in) every email sent to a client or prospect and is automatically added (if chosen) to that individual's contact for in the CRM database. You do not need to be in the CRM system to draft the email – it works directly with your Gmail, etc. This feature is a HUGE time saver in addition to any new contacts emailed automatically added to the CRM database.
2. PHONE INTEGRATION
Planned calls with prospects and clients can be recorded with one click in the CRM system. Logging notes is also a great feature that allows for easy sharing of updates to other members of sales and business development teams following the call.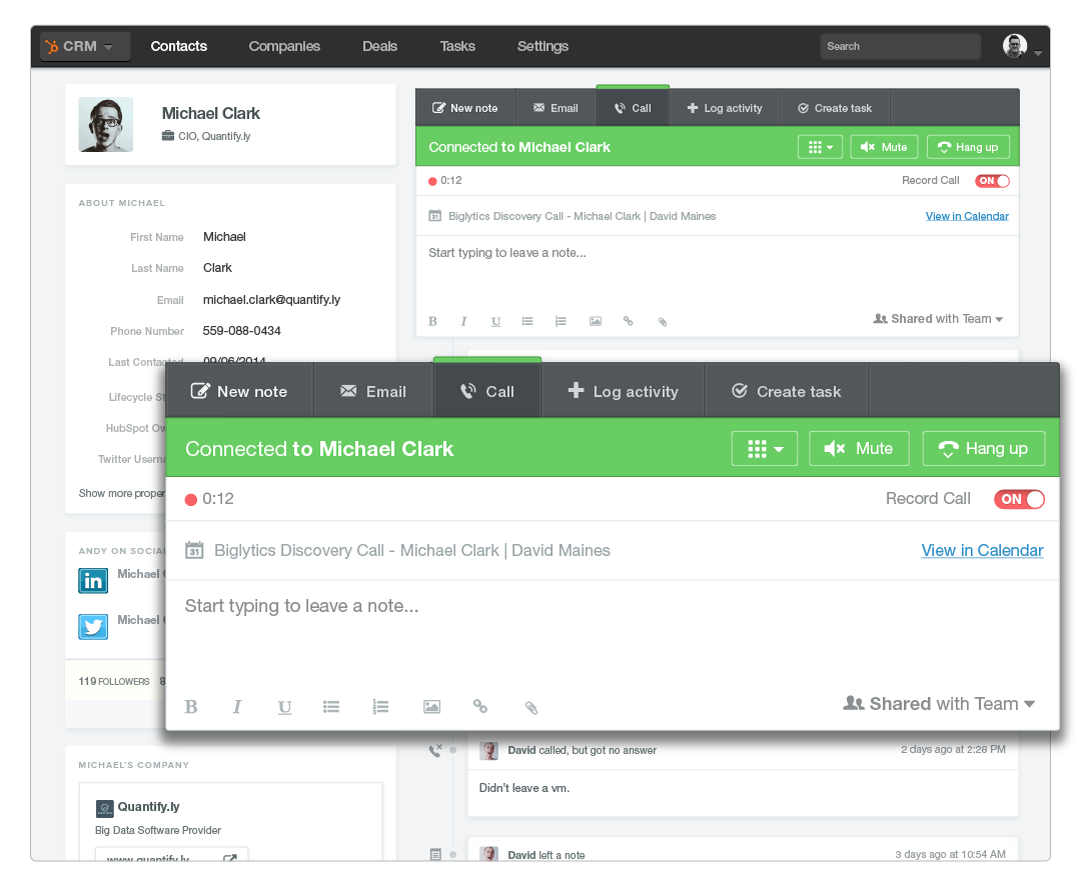 3. TIMELINE
The timeline is a fantastic function that allows the user to view the contact's information from the CRM system along with all call notes, emails, and reminders in one simple view.
4. DEALS
You can quickly build out Deals and sync with Google Drive so your estimates are collected in one place. Viewing Deals within your sales process helps to identify each contacts position within the sales funnel.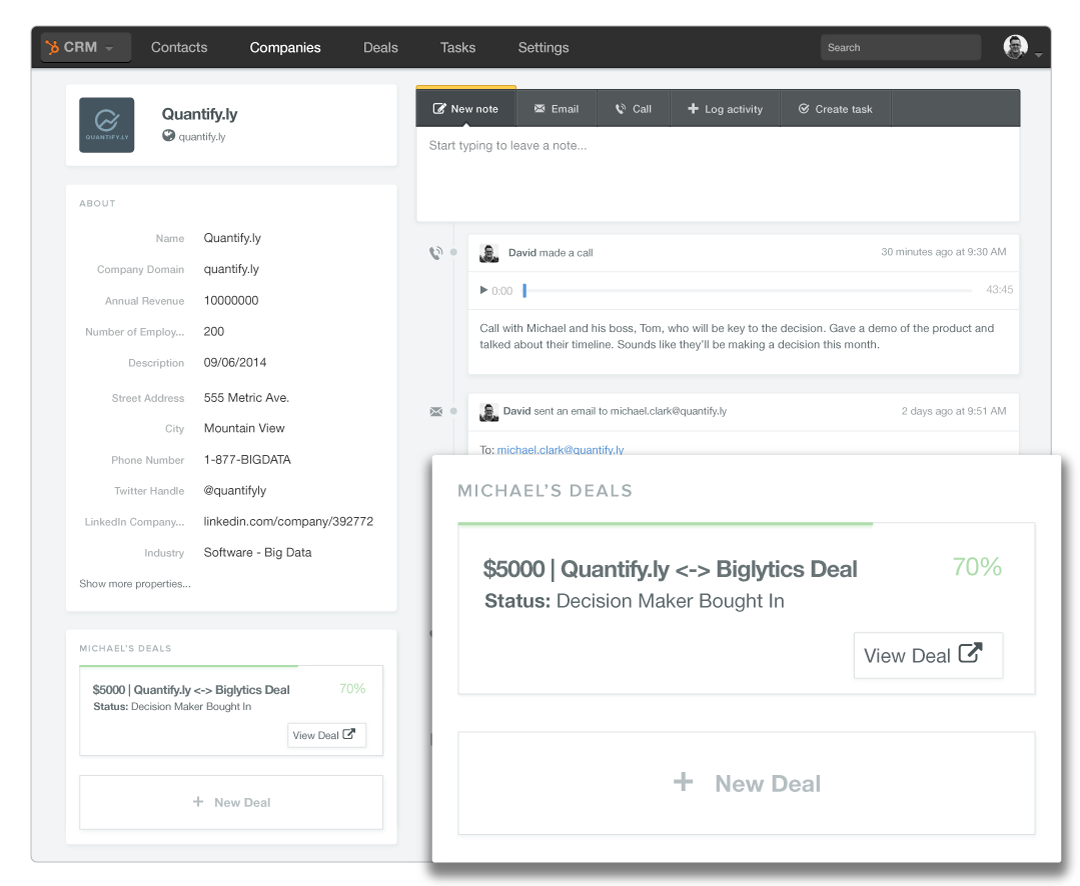 No doubt, CRM systems support the modern sales process. It is a tool with an inbound-focused approach to significantly help grow new business leads that ultimately, convert to customers. HubSpot's new CRM system allows organizations to collect a ton of valuable information, rich content data and interactions in an efficient an productive way that will resonate with any sales team – with no additional cost for current HubSpot users.
What are some of the biggest challenges your sales and marketing team face when managing customer relationships and the data associated?