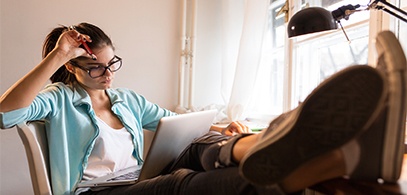 In part 1 of this series, we discussed ways how small or 1 person marketing departments can do more in less time. Now, we will pull back the curtain and share 11 of the actual tools that make the magic happen. These resources all meet one of two basic needs: doing more professional-quality marketing in less time, and cutting down on time spent completing administrative tasks.
1. Google Calendar & Google Drive: Google Calendar is a free product can do a lot more than remind you about your dentist appointment. Use it to plan your yearly content calendar, and keep track of events or partner site visits. Compare your calendar to your results; having a record of what you did and when will let you see what is working. You can even refer back to it when it comes time to add up and submit your mileage and expenses. Google Drive is a useful free tool for creating, sharing and editing documents, spreadsheets and more among various individuals and departments. The cloud-based storage allows you to store, access, edit and share your files from virtually any device.
2. Canva: Photoshop is a powerful tool with a steep learning curve. Most of us don't need advanced graphic design skills for our day-to-day marketing work. Canva lets just about anyone make excellent graphics for use on your website, social media accounts, or even basic print materials. The biggest time saver is that the dimensions for most common projects, from a Facebook post to a poster, are contained in ready-to-use templates.
3. Genius Scan: One way to make a small marketing department more efficient is to eliminate time-consuming administrative work. Genius Scan lets you instantly digitize documents by converting photos you take on your phone to PDFs. This makes submitting your expenses, mileage, and other reports easy to do from anywhere.
4. HubSpot: Are your website, email marketing, and performance reporting tools on 3 separate systems? Cut down on your time spent juggling multiple products with HubSpot. This all-in-one inbound marketing tool is an SEO-focused website CMS, keyword research tool, and powerful lead nurturing system capable of executing complex campaigns. Best of all, Hubspot can easily generate reports on the performance of all, guiding your future efforts.
5. Hootsuite: If you are a HubSpot user, you know the system has a robust social publishing and monitoring function. If you are looking for a different tool to regularly update, schedule and monitor your social media accounts, Hootsuite lets you manage multiple accounts from one dashboard, including scheduling posts in advance, analytics, and listening tools.
6. Survey Monkey: Asking your customers (and potential customers) for feedback is a great way to increase engagement, solve problems, and get content inspiration. Survey Monkey lets you send out surveys via mobile, web, and social media. It easily integrates with many other marketing tools, from Hubspot to MailChimp.
7. Wireframing Tools: You are most likely not a web developer, but that does not mean that you should struggle with sharing ideas or update plans for your site. Wireframing tools like Balsamiq or Mockingbird let you easily generate mock-ups of your plans, making communication clear and easy.
8. BuzzSumo: Everyone wants a piece of content to go viral, or at least get some likes and shares. Popular content can sometimes be the result of dumb luck, but a little research won't hurt your strategy. BuzzSumo lets you find content on your requested topic search that is the most shared across all of the major social networks. This tool lets you quickly and easily see what content is working - for both you and your competition while finding new ideas and influencers to target.
These are just a few of the tools that help marketing professionals do more in less time. What tools have you used that help same time and create efficiencies for you and your team each day?