LinkedIn has taken sharing and networking on company profiles to the next level, making company pages more useful and effective, while increasing the chances of company follower growth. The developers at LinkedIn understand a businesses' need for engagement and customer growth, which is why LinkedIn announced that marketers are now able to send Targeted Status Updates to their followers.
"We are excited to share that Targeted Status Updates, a feature that increases the relevance of conversations between companies and LinkedIn members, is now open to the 2 million companies who have LinkedIn Company Pages," said Mike Grishaver in the LinkedIn Blog announcement.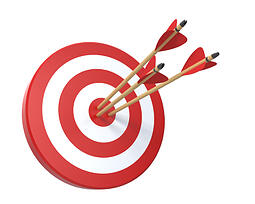 From an inbound marketing point of view, this is an excellent new feature to help create brand loyalty, build relationships, and convert and nurture leads. With the targeted status update feature, companies are able to choose the specific audience they want to share content and communicate with. For example, companies can post a job opening to a particular audience and industry. One important thing to note with this new feature, the company needs to have a least 100 people in their targeted group.
LinkedIn also added a special feature, which helps the company page administrators track their efforts and see results with the new follower insights page. Also, from the main view of the company page, the administrators are able to see the number for new followers and percent increase. Demographics and statistics have also been added so that the company page administrators can track their success and see areas for improvement.
For more information on the new targeted status update feature, watch the video LinkedIn created.
How are you going to use LinkedIn's Targeted Status Update for your company?