Failure to respond via social channels can lead up to a 15% increase in churn rate for existing customers (Gartner_inc). From a business perspective, 15% is a big number for a churn rate. No business wants to lose customers because of failing to interact with them via social media.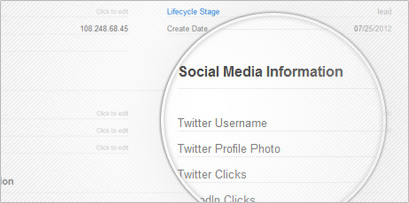 Well, now there's no more need to fear. With the latest changes and additions found in HubSpot 3, social contacts is the new way to engage and interact with your audience, right from the HubSpot 3 platform.
Social contacts is connected to the new contacts database in HubSpot 3, which means that any interactions and leads you have with your audience on Facebook or Twitter is tracked and data is pulled. Social contacts allow you to get a streamlined view of those interacting with you. Also, view the message details of engaged contacts and Twitter interactions on posts you send via HubSpot.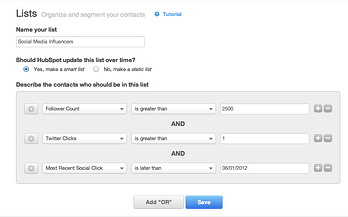 Segmentation is another feature that can be used with social contacts. After building up your social media contacts, they can be separated into different lists and workflows based on a set of rules you can add and the stage of the lifecycle the contacts are at.
Marketers spend an average of 4-6 hours a week on social media (Social Media Examiner)
Social contacts enables you to adapt to social influence, making the social media part of your marketing simple and convenient, since it is all in one location – which can shorten your time spent on social media, allowing for more time to be spent on other parts of your inbound marketing plan. It also helps with your lead nurturing plan, making it more efficient for you to track social media interactions and follow up with your engaged leads and customers.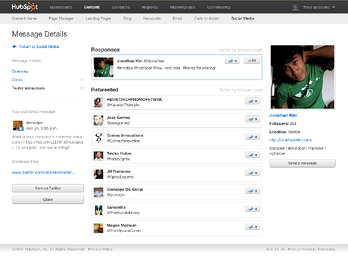 Social media interactions are available at all levels – Basic, Professional, and Enterprise – while smart lists and segmentation is available only at the Professional and Enterprise levels.
Contact us for more information about how you can utilize social contacts as part of your lead nurturing and social media marketing strategy.