Many businesses struggle with the question of whether or not to have a mobile site and/or a mobile app. Today I attended the AMA- Milwaukee's Social Media SIG: Mobile Industry's Impact on Social Media held at Aurora Healthcare.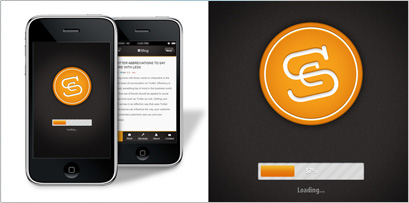 The recommendation was made that most businesses should first look at their analytics and let that data tell them if a mobile site or app would be beneficial to reach their target audience, and I could not agree more. A business needs to clearly write out their objectives as to why a mobile app or site is needed.
Here are the main takeaways that came out of attending today's meeting:
Why create an App?
43% of mobile users have apps on their phones, with more than half of the apps being used are for weather, navigation, social networking, or games. 2/3 of these users are Generation X an Y, with only 19% being boomers.
This leads to the big question: Of all those people that have apps on their phones, how many are they really using?
Apps should do one of two things:
Solve a Problem
Define a problem and build on that
The downside of an app is that it can take up lots of space and storage on a mobile phone.
Why a mobile website?
A mobile website can be less expensive than an app. The cross platform of a mobile website reaches more devices, thus expanding the reach and building the brand of a business. Mobile sites should be quick to access, have content that is easy to find, simple to process, and is relevant to the interest and location of viewer.
Consider how mobile devices are used. Most people use their devices when they are on the go, standing in line, or spontaneously for quick in-the-moment information. If they are using it for search, they tend to take their search results from their mobile device to a tablet or computer at a later time.
Mobile is ideal for location-based services. It creates ease of use by removing extra steps and providing relevance by automatically producing results based on your location. For example: You can use your phone to find the nearest hospital or clinic based on your phone location.
It's important to note that a mobile site does not need to incorporate all of a business's website content. Determine what to include on the mobile website by looking at the web analytics, see which pages are high traffic items, then condense a mobile website from this data.
Mobile Drives Social
The power of mobile is seen in social media.
More than ½ of Facebook users access via their mobile device.
55% of tweets are from a mobile device.
Apple iPhones now have Twitter and Facebook added right into the OS.
Mobile allows instant sharing of personal moments, opinions and photos
In order to move forward with mobile apps, Social, Local, and Mobile (SoLoMo) must be included.
Mobile means the user is already there.
Social allows the user to promote and extend the business's reach.
Location is providing location-based services for the user.
Interesting Mobile Statistics
88% of the US owns a mobile device
More people purchased smartphone in 2012 than a PC
25% of Consumers access the internet ONLY with their mobile device
The direction of mobile is obviously growing. Why not let your business grow with it?
Another article to read: