Hopefully, after going over the 3 reasons you should be using Google Webmaster Tools, you're seeing the importance of a properly working and updated website. To help you with your efforts maintaining a top-notch website, we're going to focus on the website structure next – another vital part of your website.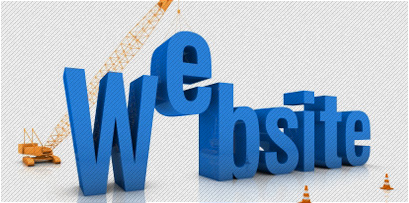 Website structure is about the navigation of your website. How user-friendly is your site? Is it easy enough to move from page to page, without losing the visitors along the way from distractions? Use these 6 steps to continue developing your website and connect with your visitors.
Develop a clear hierarchy and text links that help the users move from page to page within your site.

Your site navigation plays a role in how long a visitor stays on your site. If they can get to the destination in a few simple clicks, you've built successful site navigation. If it takes a visitor more than three clicks, you've lost them and they may never return. Don't let that happen!

Keep links on a given page to a reasonable number.

Using inbound links helps your visitors get to the final destination on your site faster. By creating links out of the text on the web pages, your can directly take the visitors to the related page. Just don't go link crazy within the content, as that can distract the visitors and they may end up leaving all together.

Try to use text instead of images to display important names, content, or links.

Text is straight to the point, telling the visitors exactly who or what the information is about. Images can take away from the point you are trying to make. Be clear and concise.

Make sure title elements and alt attributes are descriptive and accurate.

This is where your long-tailed keywords can be incorporated. Use the one keyword you are focusing on for the page in your page title, meta description, and alt tags. Your page content should be directly related with the keyword you use. Doing so will help to keep your page unique as well, which follows the rules of SEO.

Focus on buyer personas when creating your pages.

Think about your target audience when you build out your pages. What would they be looking for? Why are they at your site? Help them navigate through your site by building the path for them. Make your goal obvious and show them the action they should take, such as call-to-actions.

Check for broken links.

Simply put, no one likes a broken link or site. Make sure everything is working properly and test EVERY link you create. A broken link leads to your visitor leaving. We don't want that happening, do we? (This is where using Google Webmaster Tools is very important, as they will notify you of any broken links and website errors.)
By following these steps, you'll be creating a useful info-rich website with pages of content that clearly and accurately describe your products and services. Don't lose your visitors and possible sales to a poorly developed website. Help them through the sales process by guiding them through your website.
Is your website structure easily navigable? How do you guide your visitors through your site?