With Christmas just over two weeks away, many people are preparing for the holidays – buying presents, sending Christmas cards, and planning the Christmas dinner. As a business, you should be included in the holiday festivities as well by developing engaging and creative social media campaigns. Online shopping, and even mobile shopping, is becoming increasingly more popular. According to AmEx Spending and Saving Tracker, nearly 23% of consumers polled plan to score deals and offers that they discover on social networks, such as Facebook and Twitter. It also revealed that 32% of consumers will look for deals on their smartphones, compared to the 24% last year.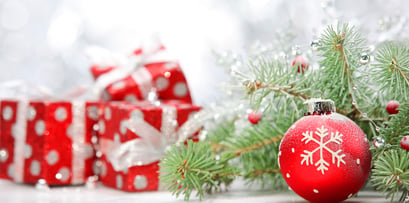 So, why not take advantage of this increase by utilizing social media to your benefit? Having a holiday social media campaign is an enticing way to get not only your followers, but your business as well, into the holiday spirit. It's also a great opportunity to promote your products and services, along with any special offers you may have during the holiday season. Use these ideas to spice up your social media campaign for the holidays.
1. Change your profiles to reflect the holiday season.
Update your cover photo on Facebook, Twitter, and G+ with something holiday related, which also shows the personality of the business.
2. Spread holiday cheer with pictures.
Pin fun holiday images, holiday meal recipes, and even your special holiday products, on Pinterest.
Ask people to share pictures of their Christmas lights or favorite meal – find a way to get your fans involved.
Make a contest out of picture sharing, and give out gift certificates as the prize – a great way to show your appreciation and your holiday spirit.
3. Offer special deals and gift certificates.
Do your fans know you offer gift certificates? Let them know! Also, let them know of any specials you have on your products and services – and why they would make for a great gift.
4. Create a holiday countdown.
Change your profile picture to relate to the countdown, or add a different number picture every day.
5. Send holiday emails, tweets, and updates.
Share your favorite holiday movie quote or song. Share what your business is doing for the holidays. Find unique and exciting ways to spread holiday cheer.
Social media is a great way to engage with your customers. Make the holiday season less stressful by providing for your customers. Promote your products and services and create special offers for your followers. By showing that you are looking to help them out, and even give back to them, your customers will be appreciative and partake in your special offers and become more engaged on your social networks. It's also a great way to build your fan base and spread your brand.
Happy Holidays!
Have you created a holiday social media campaign? What's been working for you? Share your success stories with us!