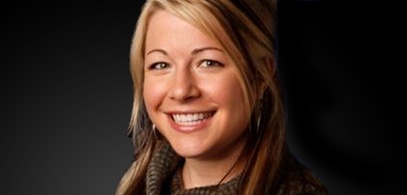 Personalization and engagement does not come naturally for every business or brand in regard to communication across various social channels. Developing meaningful and relevant conversations with customers, followers and fans drives deeper interaction and long-term loyalty. In addition to truly listening to your network, it takes a dedicated team, time and commitment to establish a high level of personalization across social channels.
Professional sports in particular, including the Major League Baseball organization, recognize the challenges presented with solidifying personalization and engagement with fans and followers across platforms. While some are still establishing a successfully integrated approach, The Milwaukee Brewers have developed a method of delivering consistent and timely messages in an appropriate voice for each channel. Led by Caitlin Moyer, Director of New Media, the Brewers do an exceptional job connecting players, fans and community, while continually reinforcing their brand and strengthening loyalty. Caitlin will share her expertise during a breakout session at Experience Inbound 2015. Here's a look at some of the great tips from her playbook that attendees will learn.
Q: Can you give us a sneak-peek of one item in your personalization strategy playbook?
A: We try to develop a unique strategy for each platform that we're on. Facebook, G+, Twitter, Instagram, Vine, Snapchat, Pinterest, Tumblr… they are all different, so how we use them should be different, too. Our "voice" on Snapchat, for example, is going to be very different than what we use on Facebook or Twitter; on Tumblr, you'll see us use more GIFs, since those work well there, etc.
An example of this strategy was our "We've Got You Covered" campaign that launched leading up to Opening Day. If fans needed an "excuse" to get out of work, school, etc., this campaign offered handwritten letters by players that could be downloaded and shared. It was a highly engaging campaign that gained a lot of local and national attention.
Q: What best practice tip can you provide to help businesses improve brand engagement in the social sphere?
A: Be an active user of all of the platforms yourself. If you don't use them personally, you won't fully understand the best ways to use them for your brand. If you can pinpoint what exactly it is that makes you share, retweet, comment or otherwise engage with someone (or a brand) on a platform, you can then figure out how to translate that to your own brand.
Q: As a member of the Milwaukee Brewers back-end team, how do you navigate the ups and down of the season?
A: You can definitely have more fun when you're winning. When the team is struggling, it can be a lot to stomach when it is your job to "read the comments," but you still have to have a presence and motivate your fan base to engage. That's when you have to evaluate each and every post and ask yourself, "Will fans spin this negatively?" so you can be prepared. Generally, in a bad stretch, the focus shifts from the players and play on the field to community outreach and the ballpark experience.
Q: What has been your biggest "ah-ha!" moment in the past year?
A: Don't overlook the simple things. We launched our Snapchat account in February and I honestly wasn't expecting much from it because we were just experimenting and doing the typical Snapchat-ty things—photos, quick videos, drawings, emojis. However, we've received great feedback from our fans on our Snapchat account with, to this point, minimal effort, as most things only take seconds to post!
Caitlin Moyer will be facilitating breakout sessions during Experience Inbound 2015 taking place in Milwaukee on June 3 and Green Bay on June 4. Caitlin will be alongside fellow breakout facilitator, Jeff Coon of Stream Creative, and keynote presenters Mark Roberge, Chief Revenue Officer of Hubspot, Chad Pollitt, VP of Audience and Co-Founder of Relevance.com, as well as many other dynamic sales and marketing presenters. For more information about Experience Inbound or to register, visit www.experienceinbound.com.