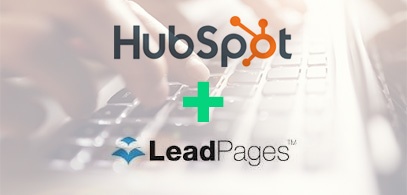 Over the years, one of the biggest mistakes I've seen marketers make is not building their email list from the very start of a campaign or project. Building your email list is an incredibly important component to lead nurturing and customer acquisition. Using landing pages with an option for visitors to access information by sharing their email or subscribing to your list will increase your chances of capturing important information that can help convert prospects to customers.
This past year, I have increased the number of times I've recommended and used LeadPages. I love the software, ease of use and the template options provided. If you haven't used a landing page tool before, I highly recommend checking what this great tool has to offer.
It is important that you make sure to select the LeadPages Advanced plan. This allows you to integrate with HubSpot, Marketo or Salesforce. It also provides 5 Sub-Accounts as well.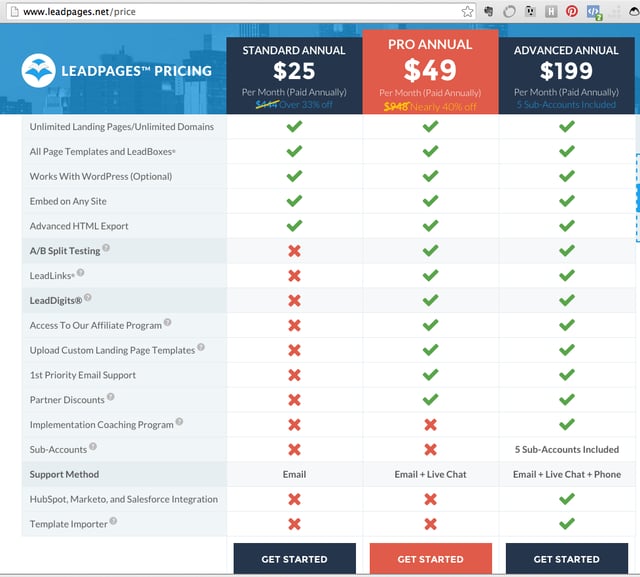 In this video tutorial, I'll will walk through how to Integrate LeadPages with HubSpot Connect.
Login to LeadPages

- Choose the drop down under your name.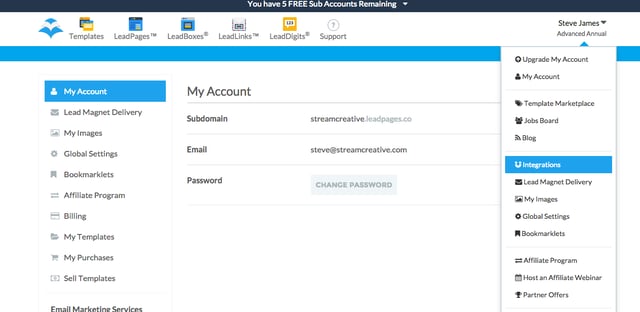 Choose Integrations

- Click on HubSpot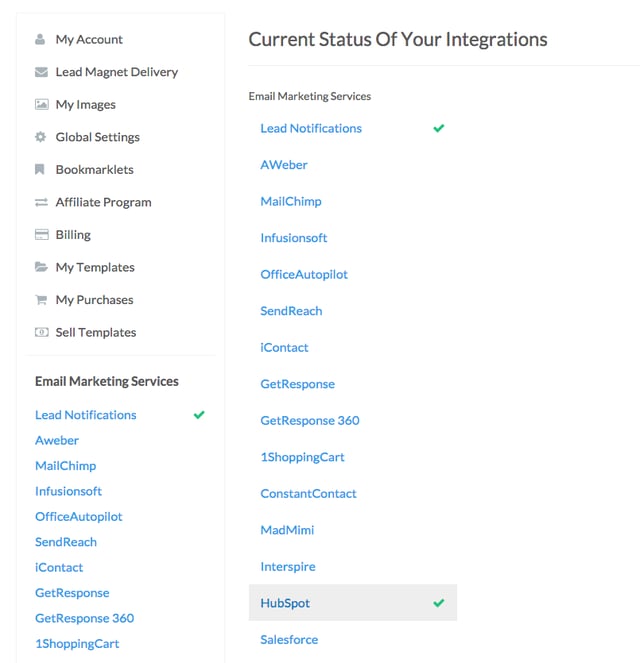 - This will bring up the HubSpot page and you will want to enter your Hub ID. You can find your HubSpot Hub ID in the upper right hand corner of your HubSpot account.

- Copy and paste this into the empty field and hit the green button "Save HubSpot Account Information."
- If you are logged into HubSpot, you are finished. Your LeadPages account is now connected.
- If you are not logged into HubSpot, you will need to authorize the connection. Login with your credentials and then click the "Authorize" button.



Connect all LeadPages forms with Hubspot
- Now that you are integrated, you will be able to connect all of your LeadPages forms with HubSpot for your marketing automation.
In the next video tutorial, I'll walk through how to build a template and integrate your forms with HubSpot.