Three years ago, our team hosted the inaugural
Experience Inbound
event for approximately 100 people in Milwaukee. The goal of coordinating the event was to bring together some of the best minds and educate attendees about inbound marketing and sales strategies that we hoped would make an immediate impact on their business. The event was so well received that in 2015, we jumped at the opportunity to expand our reach and partner with
Weidert Group
to offer the event in both Milwaukee and Green Bay. This year, we were thrilled to welcome approximately 400 attendees to Miller Park and Lambeau Field for two days filled with strategy – focused speakers and breakout sessions. If you weren't able to attend last week's event, here are the top takeaways from Experience Inbound 2016.
Keynote Speaker: Pete Caputa, Vice President of Sales, HubSpot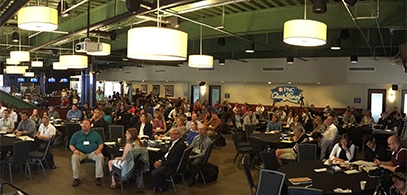 Topic: 8 Steps to Creating a Predictable, Scaleable, Loveable Client Acquisition Machine
Pete kicked off the day with a great introduction to the inbound marketing and sales methodology and focused on why smart marketers have used these tactics to change the way they do business.
Takeaways:
The customer is now in control. Buyers are ignoring aggressive sales people and disruptive advertising. They are going online and staying there until they are ready to buy – they are much more informed than they have been in the past.
Companies that are excelling at automating personalized lead nurturing generate 50% more sales ready leads at 33% lower cost.
Communicate the way your buyers like to be communicated to.
Our favorite slide: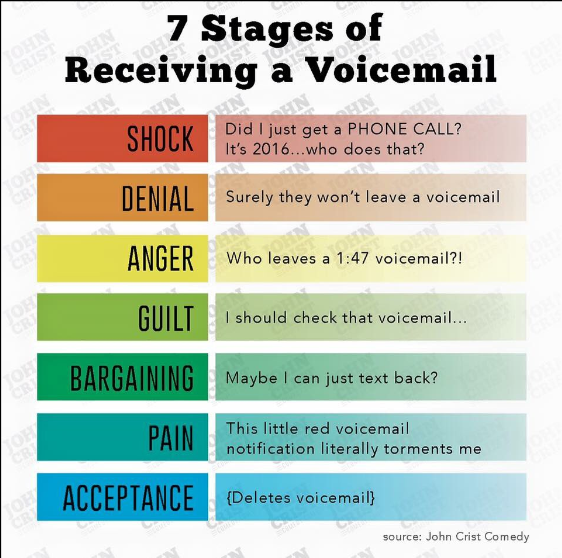 (I think we can all feel Pete's pain in regard to voicemail.)
Breakout Session: Tara Robertson, Vice President of Marketing, Hotjar
Topic: Marketing and Analytics – How Growth Driven Design is Paving the Future for Inbound Marketing
Tara touched on the 4 pillars of bad web design including: poor team alignment, so many opinions, limited data analytics and lack of user intelligence – the result being projects that run over budget and launch dates missed. If your website is taking 2 years to complete, it's outdated before it's even launched. Tara talked about growth driven design being a smarter approach that reduces headaches and maximizes results.
Takeaways:
You can spend years building a new, beautiful website, but without user data, you could have the same (or worse results) after launch.
Using website heat maps and visitor recordings can help uncover design and usability issues that can be address and fixed in the initial stages of a website redesign. These issues can include improper placement of a CTA button, user scrolling issues, confusing content, content not in the right place, etc.
#GiveAShit about your users.
Our favorite slide: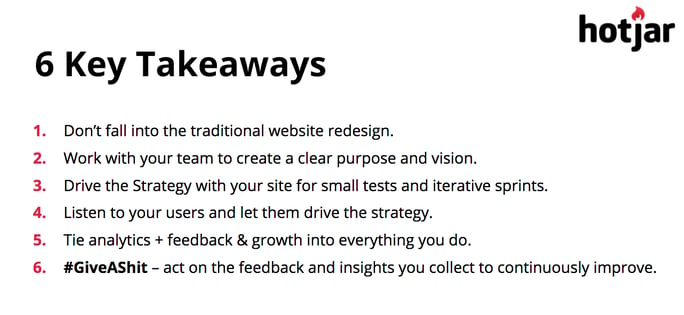 Breakout Session: Steve James, Partner, Stream Creative
Topic: Maximize Your Inbound Campaigns with Hyper-Targeted Facebook Ads
Using Facebook ads for business promotion can be confusing – Steve James broke down the latest fundamentals of utilizing Facebook Business manager, how to target and optimize an audience and how to launch a campaign.
Takeaways:
The average Facebook user spends 50 minutes on the platform daily – 90% look at it on mobile.
Choosing and layering an audience can be one of the most important factors to successful Facebook ad campaigns. Create a top 5 list to target including businesses in your niche, influencers in your niche, industry publications and more.
Use audience insights to further drill down the personal interests and organizations your prospects are following.
An important success factor is testing a diverse group of different images and messaging to identify what is resonating most from your audience.
Our favorite slide: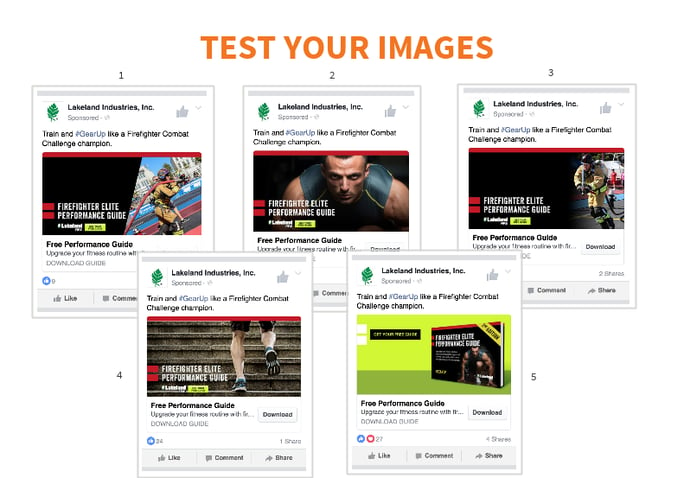 Breakout Session: Nicole Mertes, Director of Business Development, Weidert Group
Topic: You're Getting Leads. Now Learn How to Turn Them Into Sales!
There is no doubt that the way people buy has changed and inbound sales and marketing is helping departments become better aligned. Nicole took a deep dive into how buyers are becoming aware of products and services, how they are evaluating their options and how they are ultimately making a purchase.
Takeaways:
Inbound salespeople are like doctors, based on the qualified information they receive from marketing, they help diagnose and recommend the right solution.
Consider all elements of your sales process from drive time, meeting time, communications, strategy meetings, etc. – and do the math. Every sales process is an investment – you hold the power to decide which ones to invest in.
Our favorite slide: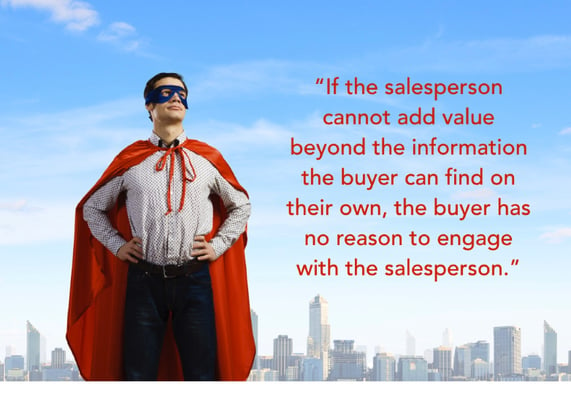 Keynote Speaker: Kyle Lacy, Vice President of Marketing, OpenView Venture Partners
Topic: Marketing is Dead. Only Moments Matter.
In a world of instant communication and instant gratification, Kyle drove home the message that the most successful marketers are those who embrace experiences over marketing. Technology is continuing to change consumer behavior and the way marketers communicate with prospects and customers.
Takeaways:
Mobility has completely changed the game. Americans now spend 151 minutes per day on the phone – more than TV or laptops.
Technology (artificial intelligence) isn't just changing the way marketers do their job, it could actually be doing marketing's job in the near future. Smart marketers will learn how to adapt and how to make themselves relevant.
We're projected to see a 4300% increase in annual data generation by 2020 – marketers need to properly manage this data and learn how to use it to create positive customer experiences.
Our favorite slide: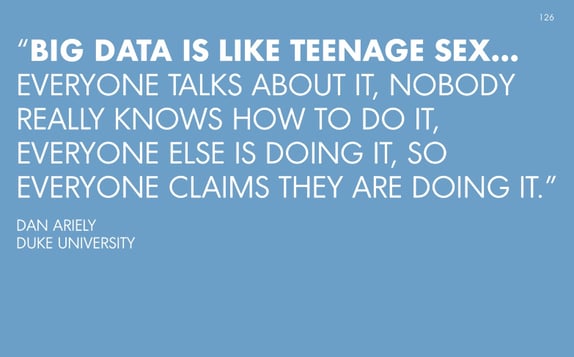 Lunch & Learn: Zak Suhar, Account Manager, Google
Topic: How to Win the Shift to Mobile
In his lunch and learn talk, Zak shared that we now spend 7 times more time on mobile than we did only 6 years ago and 70% of individuals ages 18 – 34 years have made at least one purchase on their mobile in the last 3 months. Mobile has instigated a major shift in consumer behavior to the point that U.S. retailers have shifted more than half of digital ad spend to mobile.
Takeaways:
Mobile investment will continue to increase at a rapid pace with nearly 72% of digital ad spend going to mobile in just 2 years.
Most people check their phone 150 times and spend a total of 177 minutes on their phones each day.
How to succeed in a micro-moment world: be there, be useful, be quick and connect the dots. Anticipate micro-moments in your industry and commit to being there to help when those moments occur.
Our favorite slide: Mobile growing across industries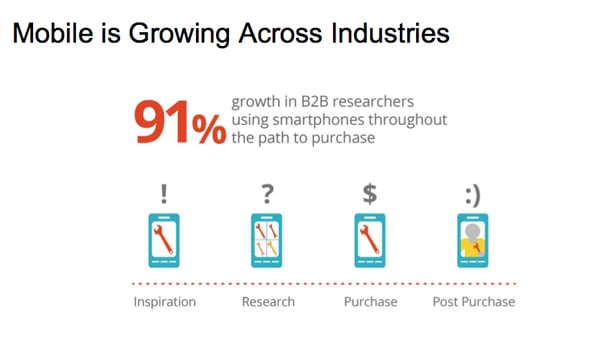 Breakout Session: Greg Linnemanstons, President, Weidert Group
Topic: Convincing the C-Suite: 6 Facts They Can't Argue With
Have you struggled to sell inbound marketing to your leadership team? In his talk, Greg provided great info and tools for marketers and sales representatives to get solid buy-in for lead generation efforts.
Takeaways:
What do CFOs worry about? Sustainability, growth, predictability, risk management, solvency.
How CFOs think about marketing: expense, un-measureable, controlled budget as percent of revenue, first line item cut.
How CFOs should think about inbound marketing: content assets, attribution at the core, predictable, provable ROI.
Our favorite slide: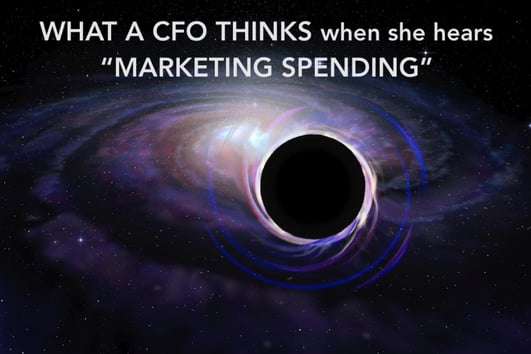 Breakout Session: Jeff Coon, Partner, Stream Creative
Topic: Data-Driven Marketing – The Science, Strategy and Software for Success
We all know that brands tap into the emotional feeling their product or service creates. Have you attempted to integrate some of this same strategy into your marketing efforts? Jeff shared some interesting statistics related to the buyer's brain and how marketers can make small changes to campaign elements to increase recognition, the emotional feeling a buyer receives and ultimately, sales.
Takeaways:
90% of information transmitted to the brain is visual and visuals are processed 60,000 times faster in the brain than text.
Build trust and boost brand recall by utilizing visuals and personalization.
Use strategy to weave your product or service into a story that resonates with your buyer to create an emotional connection.
Our favorite slide: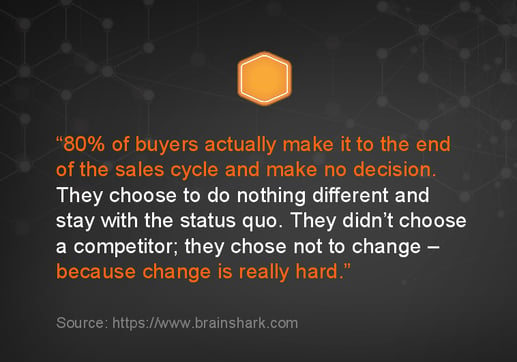 Breakout Session: Jonah Silberg, Customer Success Coach, Wistia
Topic: How to Leverage Video in Your Marketing
There's no doubt that video has proven to be good for business. Jonah touched on Wistia's role in helping companies get the most value from their video content and shared some valuable insights and tools to help marketers incorporate video in simple and approachable ways.
Takeaways:
Make your video personal to help build rapport with clients and prospects.
Include a custom thumbnail for your video upload and you'll see a 30% higher initial play rate.
Shorter videos can produce higher engagement. Take the time to learn from your audience's behavior.
Our favorite slide: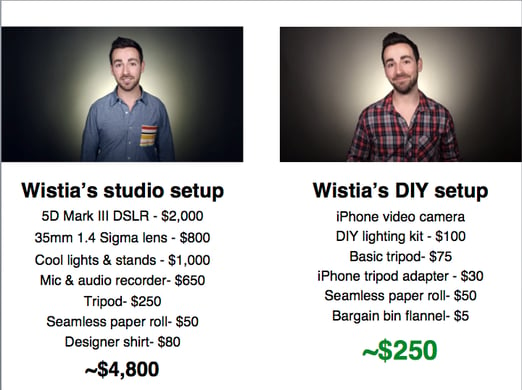 Breakout Session: Zak Suhar, Account Manager, Google
Topic: Analyzing Your Audience – Understanding Audience Segments, Solutions and Attribution Modeling
Zak followed his lunch and learn presentation with a breakout talk that focused on using micro-moments to reach the right customer at the right time, and with the right message. He shared some tips on deeper customer segmentation to ensure insights are tracked through different attribution models.
Takeaways:
There are certain moments when consumers are open to your messaging - looking to buy something, to do something. These are the moments you have to be ready for.
ABCs of analytics: Audience – who are you reaching? Acquisition – Where are they coming from? Behavior – How are they interacting? Conversions – Are they taking action?
Younger users convert better on mobile – users <45 convert at 48% on mobile compared to desktop (>45 at 16%)
Our favorite slide: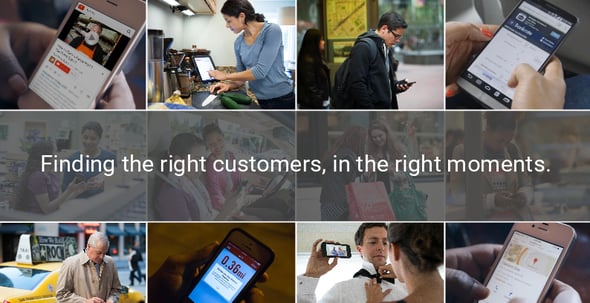 Keynote Speaker: Sam Slaughter, Vice President of Content, Contently
Topic: What We Talk About When We Talk About Storytelling
In his keynote talk, Sam emphasized the power of storytelling and its role in content creation, because essentially, a consumer is not buying your product – they are buying your story. More and more big brands are viewing the role their organization plays as a media outlet for their network of prospects and customers.
Takeaways:
The challenge most companies face is not that they don't understand the value of content creation, but major obstacles get in their way of success including inability to measure ROI, under-promoted content, and no strategy.
Figure out what your audience wants first, then figure out the technology and process to use.
When content is everywhere – you have to go deeper with what you know most to create interest and loyalty.
Our favorite slide: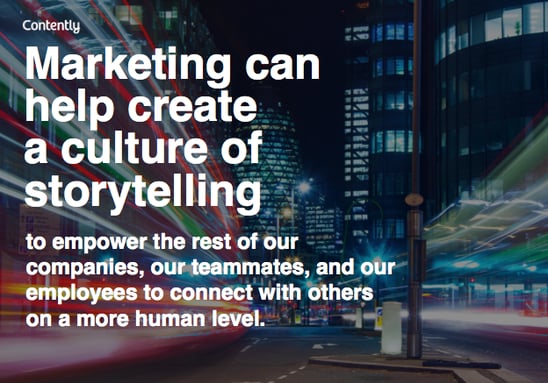 Would you like to hear what the Experience Inbound attendees thought of the event? View our Storify here.