Today in Milwaukee AirTran Airways celebrated the debut of 'Brewers One', a new Boeing 717 painted with the throwback Milwaukee Brewers logo and colors. The event debuted the new plane, celebrated the team's 40th anniversary in Milwaukee as well as presented a $50,000 check to the YMCA of Metropolitan Milwaukee for their summer camp program. Twenty kids from the YMCA were in attendance and had to pull the plane twenty feet (along with some Brewer assistance) to receive the check. Rollie Fingers and Brewers executives discussed the team's importance in Milwaukee the past 40 years along with appearances from the Racing Sausages and Bernie Brewer.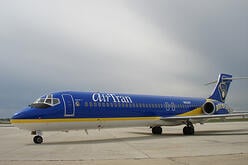 The plane as you can see by this photo is going to definitely grab attention, and be a great way to promote AirTran and the Milwaukee Brewers baseball team. Talk about a moving billboard that should get some great viral buzz online from people who will eventually be flying on this new plane to over 70 destinations on AirTran's national system. The amount of photos that wil be taken at airports by camera phones and posted on social networks like facebook and twitter over the years will be something I would love to "measure". 'Brewers One' definitely is going to be something people talk about and share which is a win for Milwaukee, the Brewers and Airtan.
This recent "partnership" with Airtran and the Milwaukee Brewers (they are not the official airline of the team) seems to be going very well and let's hope it continues. AirTran has slowly integrated itself into the community and by having partnerships like the Milwaukee YMCA and the Milwaukee Brewers. They are showing they are here to stay - which is going to be great for the city.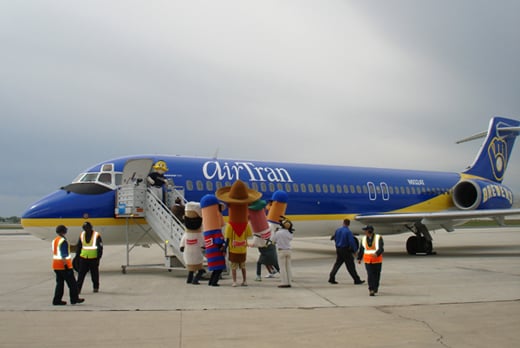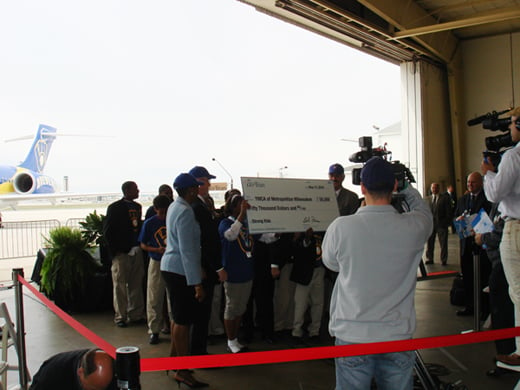 The Actual Making of Brewers 1 from AirTran Airways on Vimeo.