Earlier this week The Bartolotta Restaurants opened their 10th restaurant here in the Greater Milwaukee area, called The Rumpus Room. This new Gastropub is a bit of a departure for Bartolottas in that their targeting a younger demographic than they currently entertain at their other fine dining establishments. With this change, Bartolottas implemented a highly successful social media plan targeting 28-40 year olds. Below are some of the key areas they focused on.
1. Listening Strategy
Approximately two months before the restaurant opened, Bartolottas initiated a listening strategy to get a better understanding of their target market through social media. Key social media influencers were identified on Facebook and Twitter. Bartolottas watched how they talked about other restaurants, reviewed their blogs, and learned about their culinary interests and trends in the Milwaukee market.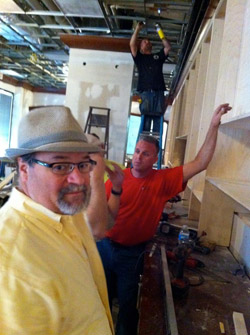 2. Create Buzz
Once Bartolotta had established conversations on Twitter and Facebook, they began to promote the restaurant by posting photos and video during the restaurants construction, as well as photos from various promotional events. This gave their audience an interesting look at what goes into opening a new restaurant and also let their audience feel like they were part of the process.
3. Build Reach
As The Rumpus Room's marketing collateral was being produced, all print materials contained messaging to spread awareness of The Rumpus Room's social media presence. One clever example of this were Rumpus Room coasters developed to be given away at promotional events. The coasters contained QR codes to drive potential customers to The Rumpus Room landing pages containing key pre-opening marketing messages.
In conjunction with print collateral, Bartolottas developed the The Rumpus Room's online presence. Blog posts were written to tell the story of The Rumpus Room's unique story and interviews were conducted with Bartolotta's beverage and culinary teams. These blog posts were cross-promoted on Rumpus Rooms various social media channels.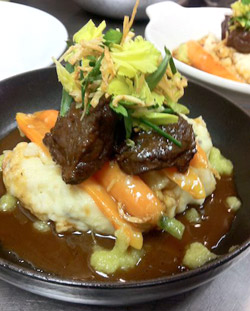 4. Exclusive Offers
To further increase the size of Bartolottas social media following, exclusive offers were developed for fans of the Rumpus Room. An example of this was shown in how The Rumpus Room menu was rolled out. Pictures were posted to Facebook with an invitation to guess the menu item. Winning entrants were given free beer and t-shirts for guessing the correct answer. This allowed the Rumpus Room to slowly roll out the menu during a period it was still developing. It also created a lot of buzz around The Rumpus Room's Facebook page which allowed them to reach 600+ followers before the restaurant's opening.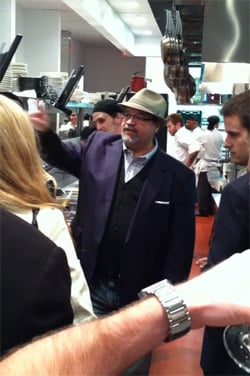 5. Leveraging the Community
One week before the Rumpus Room opened, Bartolottas invited several of Milwaukee's top bloggers and social media influencers to participate in a Taste-n-Tweet event. These influencers were invited to take tours of the restaurant's kitchen, taste a large portion of the menu (for free), ask the staff questions and provide feedback. Participants were encouraged to follow @bartolottas, and tweet during the event using the hash tag #rumpusroom. The event generated a considerable amount of buzz around the restaurant's upcoming opening and #rumpusroom was listed as a trending topic for Milwaukee on Twitter.
Through the use of social media and other traditional marketing initiatives the Rumpus Room enjoyed a packed restaurant on opening night and continues to receive a lot of buzz in Milwaukee. I had an opportunity to taste the food and I can honestly say its every bit as good as their social media strategy.