Google+ was created to make web sharing simple. But is it really that simple? I have heard both positives and negatives about this new sharing network. Granted they are still in the beginning phases and have kinks to work out.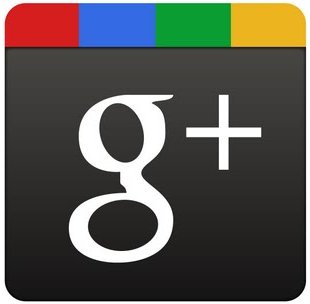 I recently deleted my Google+ account. I was just not using it. Apparently, I am not the only one. Mashable released an article about the falling traffic of Google+: Google+ Traffic Falls 60% From Post-Launch Highs [REPORT]. Forbes also released a similar article earlier this week: Google Plus Traffic Down 60%. In these articles:
See how the numbers have jumped and dropped
Notice that Google+ updates haven't had a major effect
People just aren't convinced by Google+
So maybe I haven't given Google+ the chance it deserves. I open up my browser and one of my tabs opens Facebook and another opens Twitter. I resort to those social networks because that is what I know. In order for me to open up Google+, I need to really think about it or see something that reminds me I have it. (This rarely happened, hence the deleting of my Google+ profile.)
Google+ is competing with Facebook and Twitter, two big sites that had to start from the beginning to get to where they are now. Google+ is going through the same process but maybe not as effectively. They have recently launched "Real-Time Search and Hashtag Support." (Ironic timing – Facebook is launching their new Timeline and design.) Will the new updates for Google+ attract more people? Hubspot shared a blog concerning the latest additions: Google+ Launches Real-Time Search and Hashtag Support. In this article:
Watch a video for a better understanding of the new updates
See other new updates such as +1 Google AdWords
Google+ incorporates its articles in Google web search results
People are not big fans of change because they may not understand the new concept right away. Facebook is taking a risk by changing the layout and design of the social network. Google+ is taking a risk by competing with Facebook and Twitter. They are incorporating different ideas that other social networks don't use, like the +1 Google AdWords and real-time search. International Business Times released an article saying it's not fair for people to call Google+ a failure until they really try it and learn it: Why It is Wrong to Call Google Plus a Failure. In this article:
"We all don't get it" so we don't use it
Don't judge a site based solely on the numbers
Give Google+ a chance – it's still young
Who knows, maybe I will create a Google+ profile in the future, after is matures and grows. But for now, I'm sticking to Facebook and Twitter. Do you have a Google+ account? If you do, what do you like about it? If you don't, do you think you will have one eventually?