Having sharable content is one important part when using Twitter. The other part is knowing when to tweet and share your content. Tweeting during the right times increases the reach of your content, and the chance of your links and content to be clicked and shared further.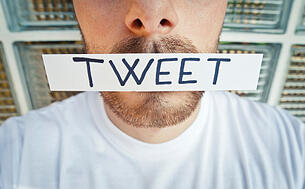 Bit.ly recently posted the latest stats on the best time to share on Twitter and Facebook. The results show:
For Twitter, posting earlier in the week (Monday – Thursday) and during the afternoon (1-3p.m.) drives the best results for click count. Avoid posting a tweet with a link after 8p.m., and after 3p.m. on Fridays.
Most Twitter activity is from 9a.m. – 3p.m., Monday – Thursday.
For Facebook, sharing a link from 1-4p.m. brings the best click rate, with Wednesday at 3p.m. being the most optimal time during the week. Like Twitter, avoid posting on the weekends, and from 8p.m.-8.am.
Most Facebook activity is during the middle of the week around 1p.m. and 3p.m., and posting around 7p.m. instead of 8p.m. will drive more clicks than posting at 8p.m.
HubSpot's Dan Zarrella shared in his webinar Science of Timing, "Don't crowd your content. If you want your content to get attention, and your content to get links, let it breathe. Give it some room. Don't tweet right after it."
HubSpot is releasing a new feature in its social media publishing app that will help schedule your posts to be shared during the suggested best times. The suggested times feature will be open to all HubSpot customers this week. The social media publishing app already allows you to schedule multiple times per tweet.
We are excited to see this new suggestion tool feature built into a great platform we use everyday. We don't suggest scheduling all of your posts or tweets since this would defeat the purpose of real-time social conversation. This new feature will help you figure out when the best times are to reach more of your audience during the day. Experiment with different times to determine when you should post your content on your various social networks for the best results.
When do you post on Twitter and Facebook? Do you notice a difference in the traffic volume and click rates depending on the time?