Traditionally, small and medium sized businesses have been placed at a marketing disadvantage. Television, radio, and even print advertising, can often be too expensive for most locally owned businesses, therefore making any kind of traditional advertising out of reach. However, with the popularity of inbound marketing teaming up with online marketing, now small and medium sized businesses have discovered that it's a game changer.
Having an online presence is critical for small and medium sized businesses. Tapping into the enormous number of online users at an affordable price means that a company who takes advantage of the opportunity that inbound marketing, and, especially social media offers, can rise far ahead of their competition. It doesn't matter if your business is local or international, online marketing evens out the playing field.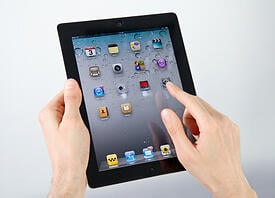 Unfortunately though, using social media to market your business can be overwhelming for people. Many business owners not only run their business, but they also do their own marketing -- and, since they're already stretched to the limit, effectively and consistently marketing their business can be difficult at best.
Fortunately, there are tools that can make getting found and making inbound marketing efforts a whole lot more efficient, effective and easier.
Here are 7 tools that we use in our inbound marketing efforts and we recommend to our small business clients -- and they are even available for the iPad.
As online marketing strategies change and new ones develop, it's essential for small businesses to continue evolving in the online arena. If you'd like more information on how you can take your inbound marketing to a new level, contact us - we'd be glad to discuss how we can work together.