For all those inbound marketing enthusiasts out there, we've got some great news for you. There are a lot of exciting Milwaukee inbound marketing events coming up, and you're invited. You don't want to miss out on these awesome opportunities to brainstorm, collaborate, and network with fellow inbound marketers in your industry.
Here's an overview of can't-miss events coming soon:
Marketing Technology Round Table
When: August 21, 2012
Where: Crowne Plaza, Wauwatosa, WI.
Sponsored by the American Marketing Association, The Marketing Technology Round Table focuses on the latest trends in marketing technology. A small group discussion format gives you access to leading experts from marketing tech companies who will discuss strategies and tactics for using new technologies to increase revenue.
Analytics, data management, social media, web trends, marketing automation and mobile are all topics on the table, so stop by and get valuable information about how you can improve efficiencies and "market smarter" with today's cutting-edge marketing technologies.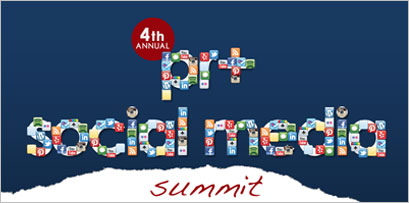 When: October 10, 2012
Where: Marquette University
This one-day conference highlights social media as an essential and strategic element of business communications. This event is designed for anyone looking to better understand the role of social media in business today.
There will be presentations and discussions with business and industry leaders in the field of social media on hand to showcase PR and social media success stories, and share their tips for using social media marketing to grow your business.

When: September 13, 2012
Where: To Be Determined
IMM is a series of meet-ups organized by IMM Milwaukee, a HubSpot User Group. The inaugural event, being held on September 13, will recap all the exciting news from the HubSpot Inbound 2012 convention.
Join IMM organizer Gabe Wahhab and his group to collaborate on local inbound marketing projects and discuss topics of interest to Milwaukee inbound marketers.
When: September 26, 2012
Where: InterContinental Hotel, Milwaukee, WI
Boelter and Lincoln (B+L) is hosting this interactive advertising conference designed to give you the tools you need to compete in the rapidly evolving world of digital marketing. Listen to industry thought leaders share their insights and inspiration, engage in hands-on learning, and meet up with fellow digital marketers.
If you are looking to develop your career in digital or mobile advertising, planner or inbound marketer, you don't want to miss this event.
When: To Be Determined
Yes, Milwaukee was one of only 3 cities chosen to host a 2012 SEOmoz meet-up! So, take this rare opportunity to come on out and join forces with other Milwaukee inbound marketing professionals to network with experts and marketers from around the country.
Learn about the latest SEO tools and techniques to maximize search engine results. Meet Rand Fishkin, president and founder of SEOmoz, and other leading SEO experts.
These Milwaukee inbound marketing events and conferences will put you in touch with some of the leading thinkers and thought leaders in the field of inbound marketing.
Don't miss out on your chance to learn from the best, network with friends and meet new ones, and get the latest news and trends in inbound marketing.