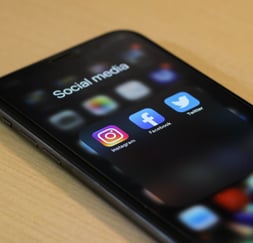 For businesses looking to get started on social media, or even for those who want to ramp up their social media marketing efforts, one question looms over their marketing team: how do I get results without running afoul of the rules?
You know, the unwritten rules of social media etiquette?
What can I say? What should I not say? How often can I post? Do the same rules apply to Twitter that apply to Facebook? Let's take a look at 5 important rules for social media etiquette (and see how many you're breaking).
1. Know The Ideal Amount of Social to Post
The first step in social media etiquette is knowing how much of the feed to take up.
How much posting is too much posting? How much is not enough? Unfortunately, there is no one-size-fits-all answer to these questions. However, by looking at your audience and post lifespan you can determine the correct answer for your brand.
Taking Your Social Audience Into Account
Every audience is different, consequently, every audience wants something different from the brands they follow.
As you evaluate your audience, you're going to want to consider age range, interests, internet habits, and why they started following you in the first place. If your audience finds the most value in well thought out educational content, then your post amount may be less than average for your industry because that type of content takes longer to create. If your audience finds the most value in your brand's culture shown through short, fun social, then you may be posting more often.
Two different amounts of social, both ideal for their audience.
What Is The Lifespan of Social Posts?
To determine how often to post, you must first consider the organic lifespan of social posts. Let's break it down by some of the most popular platforms:
Facebook Post Lifespan - According to research done by MtoM Consulting, the average lifespan of a Facebook post is 5-6 hours. Among these posts video typically gets the most reach, followed by photos, links, then text.
Social Hack: Live streaming actually gets the most organic reach and has the longest lifespan.
With Facebook, it's also important to take into account the algorithm. Friends and family posts will always take priority in a user's feed. So if a user has a lot of friends, and only scrolls for a few minutes a day, the odds of them seeing your posts are slim, and intensifying the number of posts on your platform won't help.
HubSpot recently pulled data from there 13,500+ customers to see how the number of Facebook posts a month affected clicks. This is what they found:
"Pages with over 10,000 followers were the only ones for whom posting more often increased the number of clicks per post." - Lindsay Kolowich, HubSpot
Essentially when it comes to Facebook, choose quality of posts over quantity of posts.
Twitter Post Lifespan - Twitter is the Mayfly of social platforms having the shortest lifespan of about 15-20 minutes, with most retweets happening within an hour after publishing.
So what can you do with that? Most experts would suggest posting multiple times a day, but not so much that you annoy or overwhelm your followers. Find your brand's sweet spot by testing different amounts of posts. You should also optimize your tweets for search by adding relevant hashtags.
Social Hack: Don't have time to post multiple times a day? Schedule posts all at once a week out. But don't post too far in advance! The news cycle is always changing and you want to be sure your tweets will still be relevant in the near future.
LinkedIn Post Lifespan - A typical LinkedIn post will last about 24 hours. However, LinkedIn's algorithm allows for a little more wiggle room in getting the most reach out of your organic posts. LinkedIn rewards posts it considers to be relevant and engaging. So if your post is getting lots of likes and comments, it will start reappearing near the top of your feed, despite its post date.
Social Hack: There is no shame in asking for help. After posting, ask your internal team for a like or comment to give your post some legs!
Instagram Post Lifespan - Instagram posts can live to about 48 hours, with stories lasting 24 hours. The key to getting your posts seen on Instagram, by those other than your followers, is to use appropriate hashtags. Unlike posts, stories will disappear after 24 hours unless saved in your profile.
Social Hack: Stories are your fast-pass to the front of the line! Consider using stories to promote new posts.
Pinterest Post Lifespan - Pinterest may not be the most popular platform, but it's definitely worth considering. The average Pinterest post can live up to 3 months, longer even if it's optimized for keywords.
What's unique about Pinterest is that posts can be SEO optimized and easily found long after the original post date. According to a report by Social Media Today, there are over 600 million visual searches on Pinterest each month. If someone is looking for an "easy avocado and chicken wrap recipe" on a Google Image search, they would be much more likely to find your optimized Pinterest post about it then say a Facebook post with the same information.
Social Hack: Want to quickly know what keywords are best on Pinterest? Ask Pinterest! When you search a keyword, it will suggest to you the most popular phrases for that topic.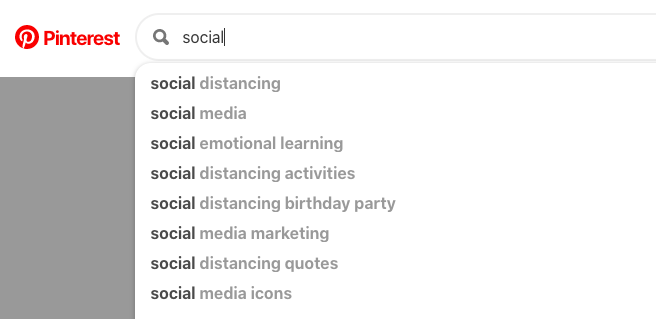 2. Promote Smart
You're very excited about your new social campaign; others, not so much. Obviously, you want to promote your business and marketing campaigns (this is social media marketing, after all) but you have to do it the right way.
It becomes a tightrope walk between getting seen and getting annoying. Following a general set of social media rules will keep you in that sweet spot.
Let's review some social media rules for promotion:
Don't overdo it. Your posts should be 80% informational and 20% sales material, regardless of which platform you're on.


Don't harass. Sending the same, or similar, messages over and over is exasperating. If they're interested they'll let you know.


Get personal. Promotion shouldn't be like an email blast. Reach out on a more personal level to your fans and friends. It gets a better response than something that sounds like an auto-post.
Social Hack: Need a social platform to directly reach out to new connections? Consider LinkedIn InMail, and create specific messages to those who fit very specific criteria.
It takes a village. You have access to low-level social media influencers in your very office! They may not all be marketers themselves, but odds are they have social platforms and people who value their opinions.
Discover 5 ways that non-marketing employees are essential to social media outreach!
3. Give and Take
It's the golden rule of social media: treat other people's content the way you'd want them to treat your content.
If someone promotes you on their wall, reciprocate with a thank you, and a mention on yours. Always give credit where credit is due. It's great to share other people's posts, as long as you let everyone know who the original source is. And who knows, if you share and credit someone's content enough you may be laying the foundation for a new social media friendship!
Did someone inspire a recent post? Did you find their blog post interesting? Are they the subject of your latest tweet? Link to them.
A big part of good social media etiquette involves 'give and take' to encourage cooperation—even among competitors.

4. Add To The Conversation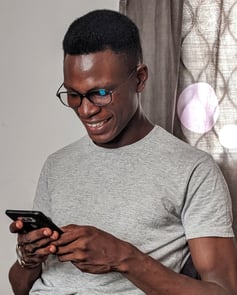 Put the social in social media. That's the whole point after all!
Relationships are built on communication, and it's crucial that you present your business in the right light as you converse with other brands and individuals.
Always add value. What doesn't add value, you ask? Here are some common no-no's:
Complaining/ranting
Self-aggrandizement
Preaching
TMI (too much information, of course)
Posting information that is only interesting to yourself
The list goes on. Anything that does not focus on your audience, that doesn't establish you as an authority in some way, isn't helpful—this is the kind of fluff that wastes people's time, which everyone knows is quite rude!
Speaking of rudeness, it should go without saying but as a brand you should probably stay away from being mean on social media. There are, of course, brands that find the right balance of tone, cleverness and wit without crossing into the 'mean' zone..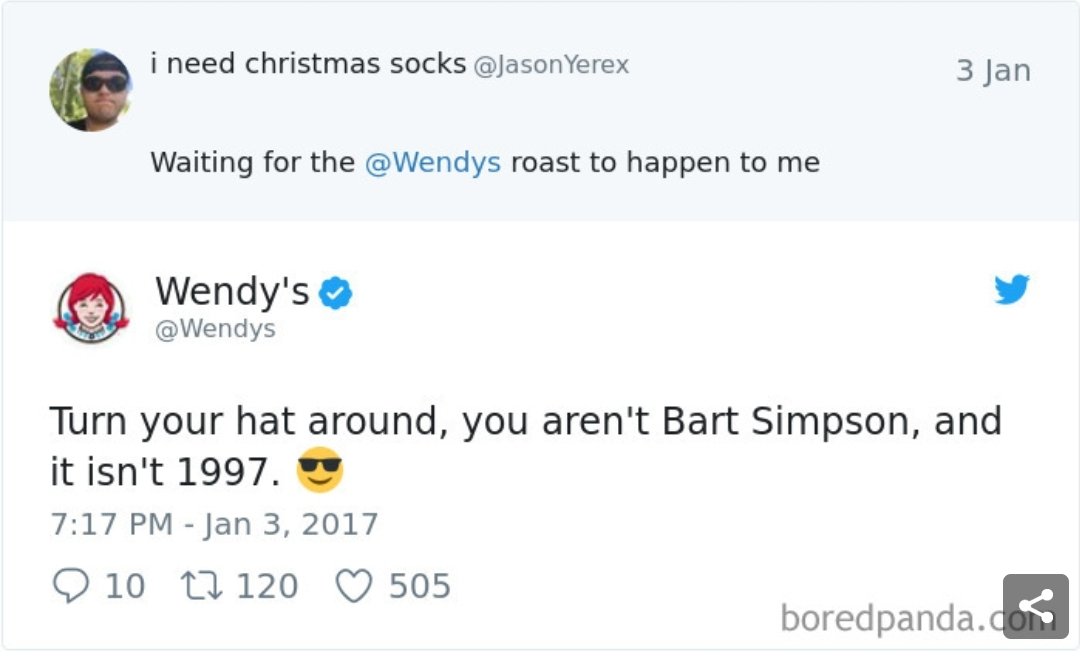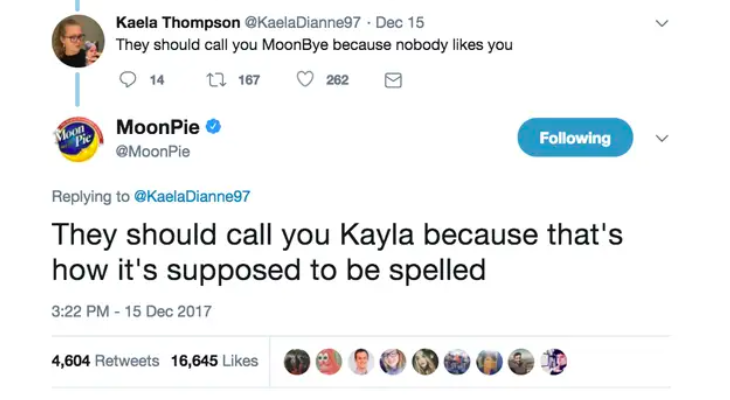 Brands like these are far and few between, but high-risk posts with a unique brand voice has yielded them a high reward. The goal here is to entertain. And considering the audience for these brands are millennials who find these sorts of exchanges very entertaining, they are succeeding.
Consider the following about these brands:
They are large and successful brands. They have been even before they started tweeting like this.


They are good at what they write. The space between being cheeky and mean is narrow, and often a dangerous space to play in. If you can't do it well, don't do it at all.


They are consistent. Not to say they are like this in every post, but they frequently post tweets of this caliber. They have created an understanding between themselves and the audience that "this is what we do, if you @ us be prepared for this kind of response."
Basically these brands are the exception, not the rule. If you can do it and do it well, more power to you! If you have any doubts at all, stick with friendly, helpful and educational social interactions.
5. Play By The Rules
Every platform has its own set of rules for behavior, so follow them. They aren't always a long list of regulations—Twitter, for example, offers rules and policies that won't take much of your time to read. Facebook's Community Standards includes common sense rules that could save you some grief later on, and the LinkedIn blog is a good source of helpful information about how to stay out of hot water on its platform.
Social Hack: Most platforms list what types of posts do best and mention marketing strategies on freely accessible Help pages. Click around and see if there is any new information before getting started on a new campaign.
Does your business have a social media policy to provide guidelines for how your organization and its employees should handle social media use? Read this blog to learn why you should, and what exactly it should contain.
Good manners are the most basic way of showing someone you have respect for them, and respect is the foundation of any lasting relationship. So whichever social media account you're spending time on, good etiquette is essential. Keep these rules in mind as you conduct business and you'll see better results and better returns.
So get out there, get posting, and start making your mark!