One of the most overused and misapplied phrases in internet marketing history was stated in a 1996 speech given by Bill Gates. That phrase? "Content is King." Using content in your website makes sense. It's been proven that the search engines love certain kinds of content creation, however, what many website owners don't realize is that the search engines will also penalize sites if they use the wrong kind of content.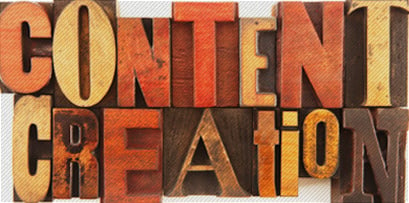 Website business owners, in a mistaken attempt to rank their sites higher in the search engines, fail to take the time and effort to use unique content creation. Instead, they add adding poorly written, worn out PLR (Private Label Rights) articles and ebooks to their sites, resulting in, at best, a waste of time, energy and money, and at worst, being banned by the search engines.
Let's look at it this way...would you rather have a Cubic Zirconia or a perfectly cut diamond? The answer is obvious. When crawling your site, the search engines ALWAYS prefer and reward the "diamonds".
So how do you ensure that your website content is valuable? Here are five tips that will help your site rank higher and bring in more traffic:
Use original content. In the past using duplicate, re-cycled or PLR (Private Label Rights) content worked, however, now, one of the main criteria search engines they look for is original content. It's better to use less content that's high quality than stuff your site full of content that the search engines don't like.
Well written content. Believe it or not, search engine algorithms have excellent spelling and grammar checking capabilities. Your site is a direct reflection of how professional your business is. Visitors seeking information will judge your site on its content. Multiple grammatical and spelling errors, as well as content that either doesn't flow or, even worse, doesn't makes sense, is one of the fastest ways to turn off a potential buyer.
Keyword Stuffing. Trying to trick the search engines, by "keyword stuffing" (using the same keywords many times.) just doesn't work. Using the same keyword to excess, (so it's unnatural) will backfire and leaves your site open to being penalized.
When analyzing content, search engines look for sites whose content creation flows naturally. They stress readability, and how appealing your content is to humans, not just the search engines. It's important to use keywords in your content creation, and the general rule is that your keyword should be .5-1.5% of your content. If someone can pick out your keyword, it's probably being used too many times.
New Content RULES!!! Have you ever landed on a site that was last updated in 2006? Of course. We all have. It happens all the time. But it shouldn't ever happen on your site. Search engines love new, fresh content, and hate old, limp, stale websites. Consistently adding new, original posts, blogs and information to your website is one of the best ways to get the search engines to love you.
Add a specific call to action. Tell your readers know what you want them to do. Ask visitors to make a comment, "Like" it in their Facebook account, or even email or call you.
By making these 5 adjustments to your content, you'll soon begin to see a difference in your site rankings as well as an increase in traffic. It takes some planning and work, but it's worth it.
If you are stuck in a content creation rut and would like to discuss how Stream Creative can assist help you create a "diamond" website, then please call or email us for more information.