Once upon a time there was a small business that started blogging in hopes to increase its website traffic. After spending many hours, months, and even years of consistent blogging, the business grew. The blog turned into a great marketing tool for the business. It became a marketing machine, generating leads, setting the small business apart as an industry leader.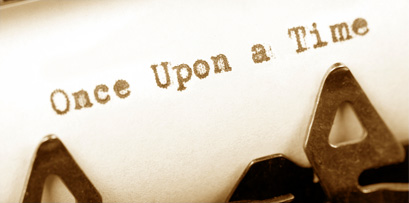 What's the moral of the story? With time, patience, trials and tribulations, little things such a blogs can turn into one of the best tools a business can utilize.
Now just to be clear, I'm not saying you should rely solely on blogging to generate website visitors and leads – BUT blogging should definitely be part of your inbound marketing strategy as a way to attract visitors to your site.
You too can have a remarkable blog for your business by following a few simple steps.
1. Write good blogs posts that have:
Keyword alignment

helps with search engine optimization (SEO) to attract strangers to become visitors

Buyer persona alignment

use topics that people care about by using keywords that people use to find those topics

Attractive formatting

keep paragraphs short
use bullets and numbered lists
have headers and sub-headers
include images and internal links

Write well

use proper grammar and spell-check
use clear, jargon-free language
be accurate and helpful
2. Make good blog posts great:
Create content with a purpose

determine a goal for your postdraw more traffic

generate leads
increase social shares
keep readers engaged
set yourself apart as an industry leader

determine what you want your readers to get from your post

learn how to do something
think about something in a new way
be entertained and have curiosity piqued
advance their skill set

Engage and hook your readers from the beginning

Need to have amazing titles and intriguing intro
Draw the readers in and tap into their emotions

use humor
get personal
shock them
show empathy
tell a story

Your story has to be compelling enough to hook them, but succinct enough that they have time for it.
Blogs should be as long as it needs to be to achieve its purpose.

Incorporate data and visuals

support and add validity to your points
tell your stories better, clearly, and more succinctly
break up the monotony of the content
3. Make blogging more efficient
Create a topic backlog or calendar

use topics from sales and customer service
have weekly blog topic meetings
develop an editorial calendar

Write now and edit later so you don't lose your ideas
Repurpose content from collaboration tools, lead generation content, presentations, videos, and compelling data
Overall, remember the purpose of the post. Remarkable content takes more time than mediocre content, but will another hour or so help you achieve your desired results?
Now what?
Take these three steps and put them into practice.
Try writing blog posts in a story format, and make sure they all have purpose.
Develop a list of titles that will hook and engage with your readers.
Keep blogging consistently, following your editorial calendar, and soon your business blog will be a marketing machine.