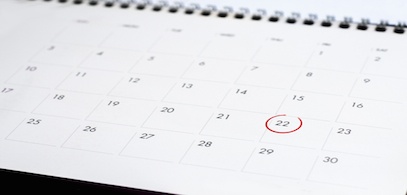 Bloggers and content producers often feel like they carry the weight of the world on their shoulders. Between managing stakeholder requests and begging for team content contributions, creating fresh topics can be a constant struggle in the quest to engage readers and drive website traffic.
Leveraging trending news (sometimes called newsjacking) is a solution that allows a content producer the opportunity to capitalize on the momentum of a story or event. Incorporating your perspective or unique angle into the over-arching theme of a story can broaden your reach, encourage sharing outside your immediate network and strengthen your business' brand recognition.
There is great value in researching trending topics and identifying opportunities to get ahead of your competition with fairly minimal time and effort. Knowing what stories and content matter to your audience – now and in the near future – will lead to a more significant level of engagement. Focusing content around trending news topics is not only an effective way to build credibility, but it may also:
Enhance SEO efforts
Improve brand recognition and authority
Drive additional traffic to your site and generate leads
Effective newsjacking requires the ability to be quick and imaginative. Once you identify a story, sometimes it takes a touch of creativity to uncover ways that it relates to your business. And you have to do it quickly; otherwise the buzz behind the story passes or becomes irrelevant before you have the chance to share your content.
Here are a few easy ways to use trending news-inspired content to create relevant and high impact content.
How To: Identify Topical / Industry News
As a content producer, you often need to think like both a reporter and a marketer when determining topics that are useful and entertaining. Spending 15 minutes each day to view the latest headlines and stay up on happenings in your community and the world can generate numerous opportunities to align trending topics with business principles. Here are a few tools beyond Twitter that will help you identify the most popular news stories by day, week, month and topic category.
Google Alerts / Trends
Google alerts and trends are two resources that can help you stay on top of the most prevalent searches and news stories on a particular topic. For example, Google Trends can give you a glimpse at what Google search users are looking for online. The trends can be sorted by type of search (web, image, news, etc.), geographical areas, time span and categories. Other functions of the trends feature include "hot searches" and "top charts." Hot searches list the top searches by day. Top charts list the most popular searches in Google by categories and are updated monthly.
Google Alerts allows users to generate automated search results based on criteria provided by you, and delivers daily or weekly results to your inbox. This is a great way to monitor the web for the latest information that has been posted about you, your company, your competitors and the content topics of interest.
BuzzSumo
If you are a content creator and do not yet know about BuzzSumo – it's definitely a valuable resource worth checking out. BuzzSumo allows you to track content shared on all social networking sites and ranks them based on the number of shares on Facebook, Twitter, LinkedIn, Google+ and Pinterest. This tool is great for monitoring specific topics, trends and competitors' content.
One of the best features of BuzzSumo is the function that identifies topic influencers. With this, you can see who the top influencers are and what content they are sharing across various platforms, industries and topics. You can be alerted via email based on a number of criteria including keyword mentions, articles published by specific authors and competitor posts.
TrendSpottr
Timing can be the biggest challenge for an individual or company tasked with putting out the latest and greatest information. Just like reporters want to break a story, thought leaders want to position themselves as experts, and the time it takes to create a valuable content piece often puts a writer behind the curve. Today, reacting is not enough; waiting until a trend becomes noticeable to start making moves is already too late to gain an advantage.
TrendSpotter can help a content producer identify emerging trends before they gain significant momentum. With this resource, you can create alerts for keywords, hashtags, topics and phrases that have the potential to go viral. The resource also works with Salesforce and HootSuite functionality.
Quora
In the world of content writers, Quora is an underutilized resource made up of a community of people who specialize in specific fields and industries. These knowledgeable individuals provide insight to others who want to learn about anything and everything from travel to sports to entrepreneurship.
Quora can be the perfect online tool for inspiration and may help identify your next big content piece. Topics that become popular in offline and online discussions often become topics of focus on Quora. Use this resource by subscribing to specific feeds that interest you, follow certain questions or topics that people post and stay updated on how the community responds.
LinkedIn Pulse
Many business professionals use LinkedIn to connect with colleagues, prospects and more. One of LinkedIn's other great benefits is its Pulse platform that allows an individual to view highly targeted news content based on professional interests.
Creating valuable content requires research, knowledge and sometimes even a connection with other industry experts. You can follow specific influencers in your professional network or chose categories such as banking, healthcare, restaurants, etc. Another great advantage of LinkedIn Pulse is having the ability to share your own content and articles. All you have to do is click "Publish Post" on your LinkedIn home page to share content using the writing tool.
Reddit
As the self-proclaimed "front page of the internet," Reddit users can submit content that gets voted up or down by readers, pushing the most popular content to the top of its front page. The content is then sorted into categories such as Hot, Controversial, Rising and Top. This categorization allows readers to get a quick glance at what topics are trending right now.
How To: Leverage Influencers & Relationships When Publishing Trending News
It's not uncommon for content producers to miss out on newsjacking opportunities. It typically takes a very robust team to actively identify news trends and spin them in a way that keeps prospects and customers informed. If you don't have a large content team, consider what connections you do have that could be of value for a trending news piece. For example, do you have a high-profile client or a strong affiliation with an influencer who could lend his or her expertise to your content?
Leaning on an influencer or a relationship to leverage trending news could be of great value to you and your business. The topic should be featured in a way that it is relevant or complimentary to your business – rather than creating a feature that just seems like you are meddling in an area where you do not belong.
Newsjacking March Madness
Think about the NCAA Men's Basketball Tournament and March Madness. How many companies, organizations and individuals jumped on board to become part of the conversation? Sports-related or not, news sources everywhere covered the tournament. Brands also got involved by focusing on brackets, teams and tournament happenings through their advertisements, posts and social channels. If you didn't create content pertaining to March Madness, you probably felt a bit left out.
As March Madness approached, businesses that reaped the benefits of the buzz created and shared multiple posts to create engagement. Those that were most successful highlighted a personal relationship or affiliation they had with a particular coach or team and created a story that corresponded to their business' core principles. The results were huge upticks in blog page visits and increased social engagement.
How To: Plan For Trending News In Your Content Calendar
The best use of trending news comes from both creativity and quick timing. If a business or individual has the ability to immediately jump on a story, they're more likely to hit readers at the height of the topic's buzz.
One important consideration is that you do not need to focus entirely on trending content for the general public; also consider the topics and trends being discussed in your particular industry. Additionally, you don't have to wait for trending news to happen to work it into your content calendar. Think ahead regarding what events or happenings are taking place in the future and leave space in your calendar for content that corresponds with those themes.
No matter the size of your team, there are formulas and strategies that will help you build recognition and credibility for your business. Not only will you create great content for your site and social channels, but it's possible to have your story picked up by media outlets and digital publications looking for content their readers want to consume.
The benefits of aligning news with your brand are plenty – from increased reach and social shares to injecting your expertise in into a conversation that's already happening.
This post was originally published on May 19, 2015 on Relevance.com.