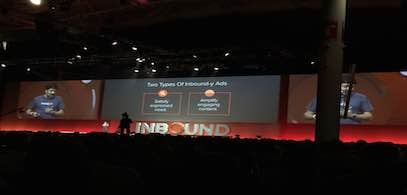 For years, inbound marketing pioneer, HubSpot, revealed insightful and successful tactics that helped businesses grow while decreasing, or altogether eliminating traditional advertising from their marketing budgets. One exception has been the use of pay-per-click (PPC) and promoted social ads. As an agency, we have experienced that these types of digital ads can be an essential element of both B2C and B2B campaigns. At last week's 2015 Inbound Conference, HubSpot representatives reiterated the benefits this type of advertising provides when implemented in a way that is measureable. In fact, 53% of customers have tried ads this year. As our team sat in the audience and listened to HubSpot co-founder, Dharmesh Shah, announce the release of the new Ads Add-On feature, we were all in agreement that this new enhancement will provide even more value for many of our clients.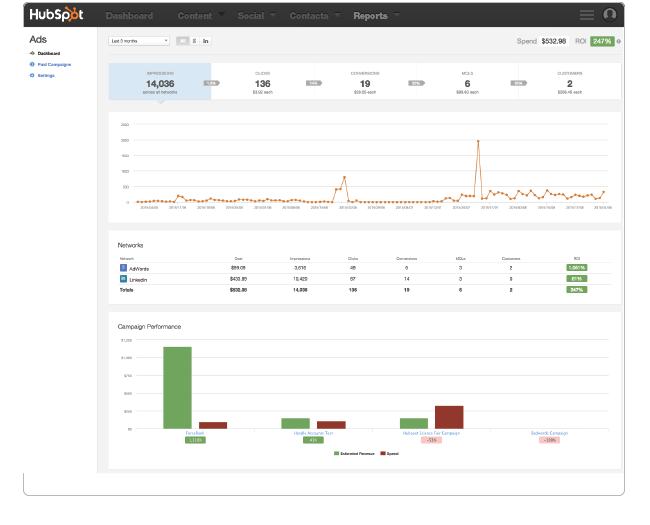 When it comes to paid advertising, search ads and promoted social posts can be particularly successful with supporting an inbound marketing campaign. Paid search ads serve a purpose by answering a user's search query or answering a question. Promoted socials posts help broaden the reach for an already successful piece of content that has been shared on social platforms. The new Ads Add-on tool will be launching with LinkedIn ads with Google AdWords soon to follow. Some of the features of the new tool include:
An easy way to create LinkedIn and AdWords that tie directly with your marketing campaigns in HubSpot
Knowledge built into the tool promote faster growth and empowers users to make the best decisions based on insights
A clear view of what clicks convert to leads and customers for each ad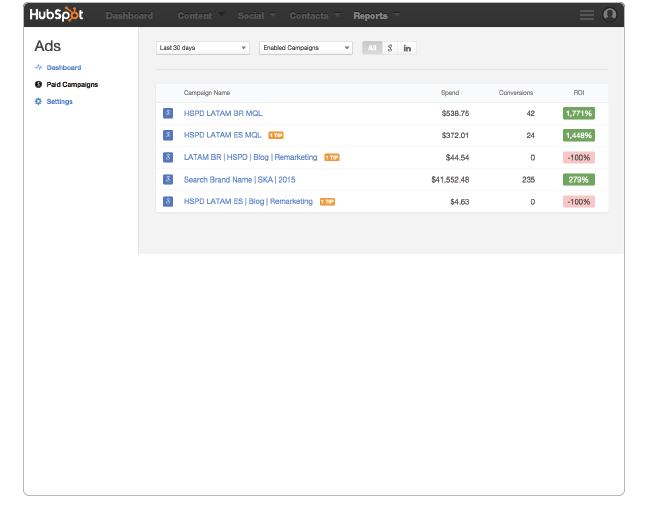 Incorporating pay-per-click (PPC) and social ads in inbound marketing strategies and getting most out of the placements is not easy for all marketers. Oftentimes there is much trial and error that can result in costly tactics that do not convert. HubSpot's new Ads Add-on helps take the chance out of a marketing campaign and will likely result in a greater ROI. This tool is a great fit for:
Marketers that are already using PPC or social ads
Marketers who may have tried paid ads without success in the past
Marketers who need additional help to understand the role PPC and social ads can play in a marketing campaign
Marketers who have not been able to measure the ROI of paid tactics & advertising
Combining your paid media data with HubSpot can provide greater insight to how your ads perform beyond clicks. The Ads Add-on tool will be launched as a $100 / per month HubSpot add-on with a 30 day trial.
Learn more about all the great new tools and resources announced this week at HubSpot's Conference.