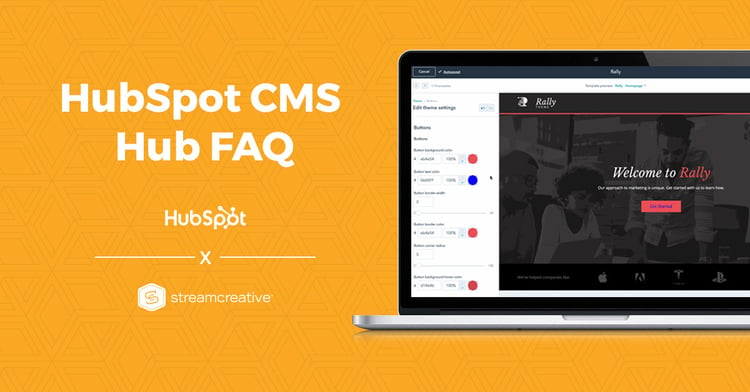 Is HubSpot a CMS? The short answer? Yes! A little longer answer? Continue reading!

Here at Stream Creative, we've been building websites on HubSpot CMS for over 12 years now and we wouldn't have it any other way. HubSpot is our CMS (Content Management System) of choice because it empowers our clients to control their own website and do it with ease.

HubSpot's CMS has made major updates through the years but at the core, the way customers purchase and host their website with HubSpot is the same. We love it for the continuous updates, leading-edge marketing integrations, and performance consistency.

As we work with our customers to set up website hosting on HubSpot, we often hear the same questions. Keep reading below as we dive into the details on the common questions we hear from customers.
Can You Really Build a Website With HubSpot?
HubSpot CMS provides four options: CMS Hub Free, Starter, Pro and Enterprise. It's also a world-class content management system that saves your marketing team time and ultimately, money. The system makes it efficient for developers, agency partners, and marketers to build out pages, incorporate design elements, and add content.

Many HubSpot customers start with the free CRM or one of the marketing or sales products, without even knowing the full capabilities of the HubSpot CMS as a website hosting platform.

An additional benefit is that CMS users also have access to the HubSpot Free CRM, which combines the power of a CRM (Customer Relationship Management) system and a CMS into one integrated platform.

By packaging CMS Hub with HubSpot CRM, you're able to easily track visitor engagement and use that information to create tailored messaging that speaks directly to each unique user. You can also keep track of how your visitors interact with your content from the first page visit, all the way through to purchase and beyond.
What Are the Monthly Costs Associated With HubSpot Website Hosting and CMS Maintenance?
The HubSpot CMS Hub software for Free is $0/month, Starter is $25/month, Professional is $400/month and CMS Hub Enterprise is $1200/month. This is a third-party agreement between you and HubSpot directly. HubSpot Certified Partners, like Stream Creative, are able to help facilitate and onboard you with the system.

If you decide to use HubSpot for other marketing services like email automation, smart content, A/B testing, or social media, you will be able to add these tools using HubSpot's Marketing Hub. As you begin bringing together each HubSpot product, the overall experience provides even more power and value than using any one of them alone.
How Is the CMS Maintained by HubSpot?
The HubSpot CMS is automatically updated by HubSpot as improvements are continually made to the CMS and new features are added. Unlike other website hosting systems that require a developer to update outdated themes and plugins, HubSpot does the heavy lifting on your behalf. This is a BIG difference that many marketers love about the HubSpot CMS. It truly puts the website back in the hands of the marketing team instead of always having to rely on IT or developers to maintain and update the site.
Because HubSpot is constantly updating and improving the CMS, you won't pay extra for updates or have to worry about maintenance issues that would typically require a developer's assistance. As the HubSpot product team makes enhancements, updates are rolled out automatically to every CMS user on the platform.
And here's another added bonus - your developers and IT team will love the CMS as well!
Developers can easily integrate the tools, frameworks, and workflows that they prefer to use into CMS Hub. They can also set up effortless editing experiences for non-technical marketers to edit and update pages, giving developers more time to work on custom solutions using HubSpot's HubDB database and API integrations.
We've also found that IT teams really value CMS Hub because it's a very reliable hosting platform and provides a built-in functionality to help scale company growth and manage its website effectively.
Does the HubSpot CMS Integrate With Other Web Apps and Tools?
HubSpot is an open platform with an ever-growing ecosystem of CMS applications. You can build upon your website hosted with CMS Hub by adding one of the thousands of integrated apps, themes, templates, or modules. These are all found within the evolving HubSpot App Marketplace and are manually inspected to ensure quality.
What Is HubSpot Support Like?
HubSpot support is truly top-notch across all of the products for any customer. CMS Hub Professional and Enterprise come with 24/7 phone, chat, and email support. Additional support, including consultative and technical services are also available for purchase through HubSpot.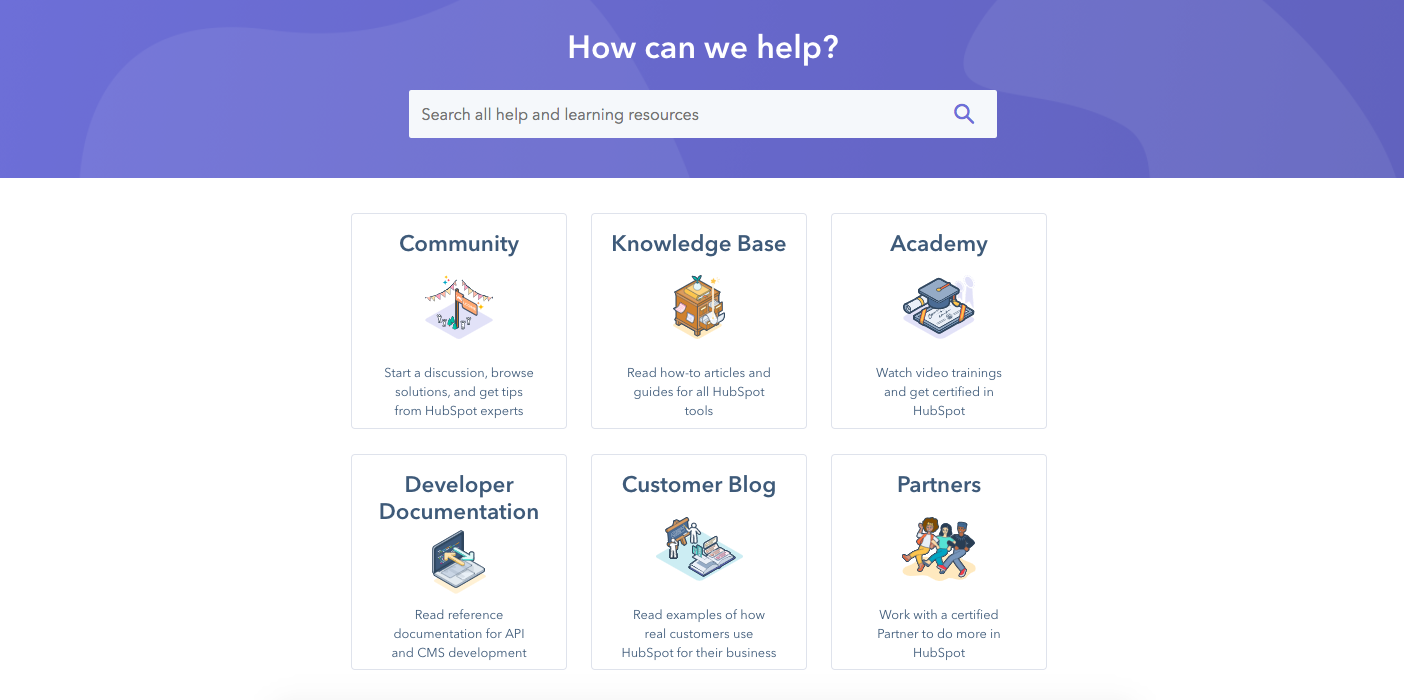 When you work with a HubSpot Solutions Partner you also have an added support layer before you even need to talk with HubSpot Support. Having this as a one-two punch is a huge added-value that most open source platforms don't have when it comes to support.
What Is Security Like for HubSpot CMS?
HubSpot provides its customers with amazing security for its CMS Hub. HubSpot prevents attacks with sophisticated monitoring and protections including a high-grade web application firewall and tightly controlled network-level firewalling. In addition, your site will stay protected from attacks with HubSpot's Distributed Denial of Service (DDoS) prevention defenses.

We have even had several IT teams from HubSpot Enterprise companies give their blessing to the marketing team to use this CMS over other security options.
Is a HubSpot Certification Required to Edit or Manage the Website?
HubSpot certifications are not required to edit or manage your new website, however, we do recommend taking a few short courses to ensure you understand best practices for website updates and ongoing maintenance. We would advise taking the HubSpot Software Certification course as well as the HubSpot CMS Training Course through HubSpot Academy.

HubSpot Marketing Software Certification: Understanding the HubSpot CMS
The HubSpot content management system (CMS) consists of a number of tools that work together to give you control of all your web assets. In this lesson, you'll learn about the marketer's role using their CMS as well as how to create pages for a site using templates provided in the CMS.
HubSpot CMS Training: CMS for Marketers
In this course, you will learn how to use HubSpot CMS Hub to create a high-performing website. This course requires a CMS Hub Professional account, or any tier above, to complete it. After completing this you will be able to:
Design and create a user-friendly, high-performing website.
Optimize your website and content strategy for search engines, and track your site's performance over time.
Leverage the power of the HubSpot CRM with your CMS to personalize your website experience.
Who Launches the Website Live Using the CMS Hub?
Launching your website can be done in a couple of different ways. Your IT department can launch the website or with the guidance provided by HubSpot Support, you can launch it on your own. You can also work with a HubSpot agency partner like Stream Creative.

If you were to launch your website with us, the following steps are typically taken to complete the launch. First, we provide your IT team with the necessary DNS records needed to point your current domain or purchased domain to the HubSpot CNAME records at the time of launch. Depending on your internal set-up we may have your team update an internal IP address as well. Once your DNS records are made at the time of launch our team makes all other necessary changes in HubSpot to launch the site and update the 301 redirects as needed.
What Other B2B Company Websites Have You Built on the CMS?
We've had the privilege to work with some amazing marketing teams and companies over the years. Every company has different needs during a website redesign process; however, more often than not, the stories all begin the same. Marketers all want more control over updating their website and a platform that they can continue to grow with. Here are just a few samples of websites that we built on the HubSpot CMS.
Pierce Manufacturing
Pierce Manufacturing needed a website that looked great and was easy to manage internally. So they teamed up with us, Stream Creative, for a redesign project that let them maintain brand standards while leveraging a fresh, innovative look with superior functionality.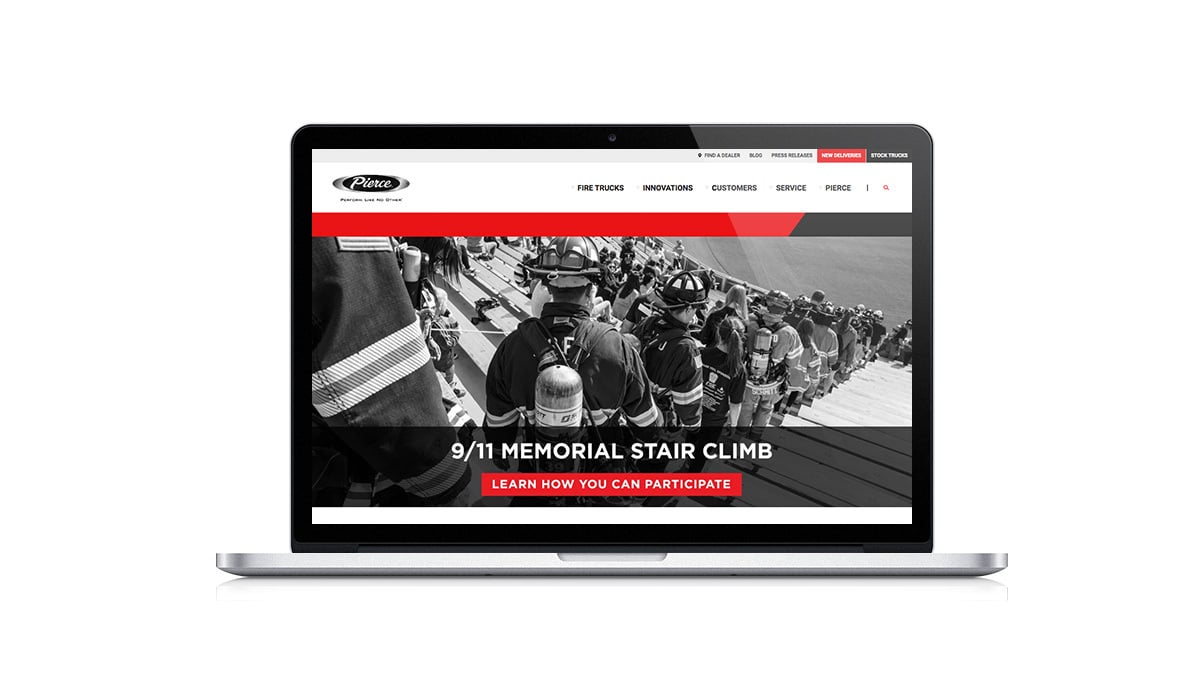 This website redesign was even featured in a HubSpot case study. View the HubSpot Case Study: Pierce Manufacturing Partners with Stream Creative for a CMS Hub Redesign, now.
Oshkosh Airport Products
Oshkosh Airport Products is the world's leading designer, manufacturer, and marketer of airport rescue, fire fighting, and airport snow removal vehicles. The Oshkosh Airport Product team approached Stream Creative to build a website that properly represented their global market leadership. On this one our approach was simple...just sit back, and let their glorious product shots do most of the work.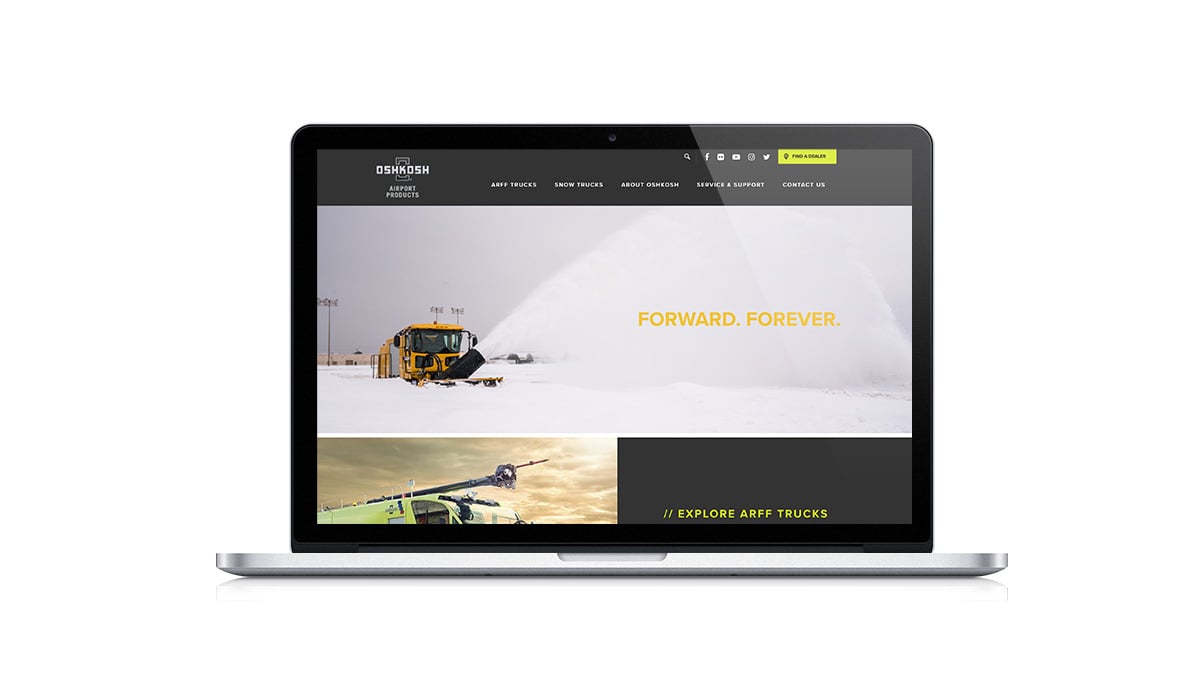 C.D. Smith Construction
C.D. Smith is an industry leader in providing the highest quality commercial construction services. The C.D. Smith team proudly places their name on projects of all sizes across the United States. C.D. Smith needed a website that reflected their roll-up-your-sleeves, boots-on-the-ground mentality seen throughout the organization every day. Based on this, Stream Creative built a website that lives up to their tagline: PROVEN. ADAPTABLE. SOLID. BOLD.


Our website, along with many of our clients, have been hosted on the HubSpot CMS since 2010. The ability to grow into the CMS Pro or Enterprise features is great for developing companies because as the needs in functionality increases over the years the need to leave the CMS isn't necessary. The task of moving your website to another platform isn't something to be taken lightly, but once you make the move to the HubSpot CMS Hub you and your team will be thankful that you made the switch.

To learn more about HubSpot CMS pricing and features visit this comprehensive breakdown here.