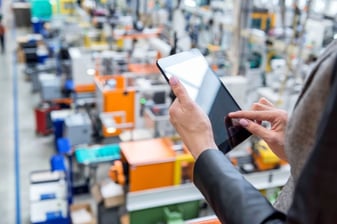 There have been many reports published over the years claiming to know the answer to manufacturers' most burning marketing question: What content channel is most effective for my business? The challenge with deciphering these reports is that the data is inconsistent. Some reports claim direct email is the most effective channel for manufacturers, others say LinkedIn and even more recommend sticking to in-person events like trade shows. The inconsistencies can make a B2B marketer's head spin. In actuality, just like B2C businesses, manufacturing customers and prospects are very different from company to company. Here are a few important steps to take to identify your most effective channels and produce the best content for each.
Step 1:
The first step in determining the most effective channel for your business is to create a documented outline of your ideal customer profile or buyer personas. Before thinking about content production, this step must be defined and agreed upon with both sales and marketing goals in mind.
Step 2:
Analyze your ideal customer profiles and research their habits in regard to where they look for information and where they communicate. Some manufacturers have a large enough pool of customers and prospects that communicating, sharing among this group, and creating customized content is all that is needed to grow the business. Other manufacturers rely on driving sales leads to their website and landing pages.
Step 3:
Next, have your team discuss what is currently working and what has / has not worked in the past. Additionally, determine the goals, strategies, objectives and tactics for content sharing that align with the business' over-arching sales and marketing goals.
Important note: Objectives and strategy will dictate the tactics and tactics dictate the channels.
Step 4:
This final step is all about testing content distribution channels, analyzing engagement and making modifications accordingly.
Here are a few examples:
Are you trying to develop a deeper, stronger relationship with your existing customer and prospect network? If so, relying on channels that support video can be a highly effective distribution method. Create consistent video messages that builds trust, showcases where the company is headed and new technology that supports customers' growth initiatives.
If your manufacturing business is focused on broader growth in your region or industry, using blog content amplified by targeted audiences on LinkedIn and Facebook can help raise awareness of your services and build trust with cold audiences. This could be a tactic that helps fill the sales pipeline that can then be analyzed for qualified leads.
Regardless of which tactics you implement, manufacturers who see the greatest success with producing content for effective channels do the necessary testing, analyzing and adapting to fit their unique business needs.