Looking for ways to expand your marketing knowledge and bring new ideas to your business? We've got just the thing!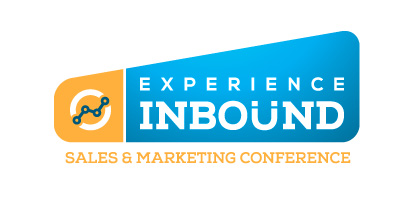 We've compiled a list of Marketing Conferences all over the United States and around the world. These conferences cover a variety of marketing topics from internet marketing, mobile marketing, and social media marketing.
Find a conference in your area, or take a trip to attend one (or two).
**Be sure to check out our event too - Experience Inbound 2014 in Milwaukee, WI.**
January 2-8, 2014
Spain / Gran Canaria Island
Topic: Internet Marketing
January 4-6, 2014
Las Vega, NV
Speaking: Rich Brooks, Tom Webster, Chris C. Ducker
Topic: Marketing
January 9, 2014
Milwaukee, WI
Speaking: Brian Halligan, Frank Belzer, Jeff Coon, Wayne Breitbarth, Christine McMahon, Jake Athey and Nina Brakel-Shutt
Topic: Sales and Marketing
January 16-17, 2014
Poland / Krakow
Topics: Mobile Advertising, Mobile Marketing
January 22-24, 2014
India / New Delhi
Topic: Marketing
February 4-6, 2014
Las Vegas, NV
Topics: Marketing, Social Media Marketing
February 5, 2014
Manhattan, NY
Topic: Marketing
February 5-7, 2014
San Francisco, CA
Topic: Marketing
February 11-13, 2014
San Francisco, CA
Topic: Mobile Marketing
February 17-19, 2014
Atlanta, GA
Speaking: Luke Wroblewski, Jeffrey Zeldman, Jason Santa Maria
Tracking: Jim Caruso
February 26-28, 2014
San Jose, CA
Speaking: Joe Pulizzi, Robert Rose, InboundWriter
February 28, 2014
Portland, OR
Speaking: Dr. Peter J. Meyers, Joanna Lord, Kate Morris
March 3-4, 2014
Denmark / Copenhagen
Topic: Marketing
March 13, 2014
Portugal / Porto
Topics: Marketing, Digital Marketing
March 14, 2014
St. Louis, MO
Speaking: Luke Wroblewski
The only Digital Marketing Conference onboard a Caribbean Cruise to the Bahamas, departing from Miami, Florida.
October 18-23, 2014
Departs from Miami, Florida
Topics: Digital Media & Marketing, Startups, Emerging Technologies, and Innovations