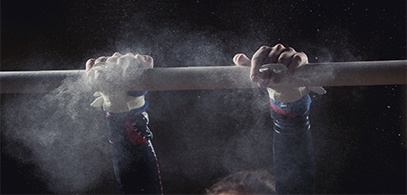 We all know there is a 'big event' starting today somewhere in Brazil and I bet a lot of us marketers are busy thinking about clever ways to attach our brands to the concepts of teamwork, perseverance and positive sportsmanship.
Well, you can't. Seriously. No #GoTeamUSA or #Rio2016, no #GoForTheGold.
It turns out that the International Olympic Committee (IOC) has very strict guidelines in place to protect sponsor rights. Capitalizing on the popularity of a news story or event to amplify your brand, marketing or sales initiatives, or newsjacking, is taken very seriously in this arena. Quite understandably, the IOC is going to great lengths to protect advertisers who have paid top dollar to sponsor the games from hijacking brands and ambush marketing tactics.
So if newsjacking the top American athletes and their athletic accomplishments was part of your social strategy for the next two weeks, be careful.
Please, read on and then tell us what you think of the strict sponsorship guidelines for the 'upcoming events' in Rio.
You Can't Tweet That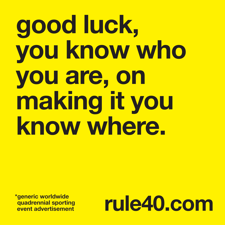 While individuals, news media outlets and official sponsors are free to post about both the games and athletes during the Olympics, businesses and brands are not.
Not only is your business prohibited from tying your brand to the Olympics in any way, there is an extensive list of things your brand cannot do. In fact, the U.S. Olympic Committee (USOC) went as far as sending non-sponsor companies a letter warning them against using the Olympics' intellectual property.
According to a recent article, "Commercial entities may not post about the Trials or Games on their corporate social media accounts."
Well now that seems pretty drastic. But wait, the IOC can't mean everything is off limits, right?
Let's dive into the main highlights of the 'rules' a little further.
Businesses can't use any trademarked terms, including:

Olympic, Olympian, Paralympic, Olympiad, Paralympiad
Team USA
Go for the Gold
Let the Games Begin
Any terms referencing the location of the Olympics are prohibited, such as 'Road to Rio' or 'Rio 2016.'
Your business cannot use hashtags that include Olympics trademarks, such as #TeamUSA or #Rio2016.
You can't share anything from official Olympics social media accounts. (Yes, you read that correctly, and yes, that means retweets are prohibited.)
You can't feature Olympic athletes in your social media posts. In fact, you can't even wish them luck or congratulate them on their accomplishments.
You cannot post any Olympic results and if you are attending the Olympics, you can't post any photos from a corporate account.
But don't worry, if your business is just looking to have a little internal employee fun and share that on your website, blog or social media, that's okay … oh wait …
You can't use words that incorporate the word "Olympic" in any way, such as salelympics, healthlympics, lunchlympics, funlympics, etc.
You can't host an Olympic- or Paralympic-themed contest or team-building event for employees.
But What if a Company Already Sponsors an Olympic Athlete?
Until this year, there were very strict rules around using Olympic athletes in advertising and marketing initiatives as a non-Olympic sponsor. However, in 2015, The IOC adopted changes to Rule 40, which governs the sponsorships, advertising and marketing of the games. This means you may see some Olympic athletes featured in commercials and social media posts, but only under strict guidelines, without any use of Olympic intellectual property.
Here are some examples you may have seen already: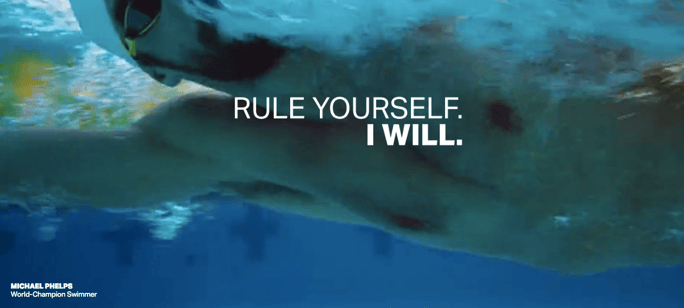 Under Armour – Official sponsor of 'World-Champion Swimmer' Michael Phelps, Rule 40 has allowed Under Amour to use his images and reference the upcoming competition, though not by name. Instead, they had to get creative with their campaign messaging.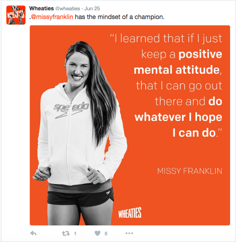 General Mills - With a Wheaties brand that has always highlighted the amazing accomplishments of athletes, General Mills is currently using a team approach to highlight top athletes in a number of Olympic sports.
You'll notice there are no references to the upcoming games. The branding instead relies on the prominence and recognizable faces of the sponsored athletes.
What Happens If You Break the ICO and USOC Rules?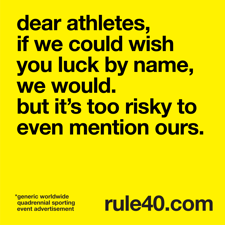 If you decide to tweet, share or post anything related to the upcoming games, you will likely receive a letter demanding the removal of prohibited content. If your business does not comply, you could face legal action.
But rule40.com is fighting back, raising awareness about the athletes themselves and their rights to support their generous sponsors when they compete at the highest level.
So what do you think about these rules?
Has your brand found a creative way to highlight #TheBigEvent?