Quick Response (QR) codes are being used in businesses to expand their reach. It seems like you can't go anywhere without seeing a QR code on a label, wall, or even on t-shirts. I've even seen QR codes on ketchup bottles, telling you about the product and business. The reason QR codes are so effective is because they are able to hold information and are easy to use. They connect people to other people, businesses, and online content. Here are this week's QR code articles, explaining how to use QR codes for all types of businesses.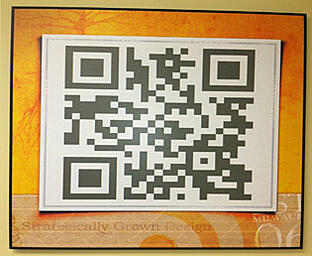 QR codes aren't just for big companies. Smaller businesses can incorporate them into their marketing strategy, to help generate leads and reach other businesses. Rachel Sprung, from HubSpot, shares some useful tips to use QR codes. In this article:
Use QR codes on business cards
Use QR codes in advertising
Use QR codes at events
Unsure if using QR codes for your business is a good idea? You won't know if you don't try, or at least explore the idea. Rieva Lesonsky, from Open Forum, gives five tips to get you going with QR codes. In this article:
Create a landing page just for the QR code
Incorporate Call-to-Actions
Make your QR codes seen
Learn how a wine company used QR codes to expand their reach and attract a new article. Jason Ankeny, from Entrepreneur, shares the story of Sacre Bleu Wine, a small company that implements QR codes in their marketing strategy.
Are you using QR codes for your business? Have you seen results?