Pinterest is the latest hottest trending social network online, driving more traffic than some other popular social sites. If you haven't heard of Pinterest by now, let me bring you up to date on this new hot social networking site. Pinterest takes you to a whole new world of ideas with sharing and organizing. "People use pin boards to plan their weddings, decorate their homes, and organize their favorite recipes." (pinterest.com/about) Check out this great article for a complete overview: Pinterest: Everything You Need To Know Is In This Massive Post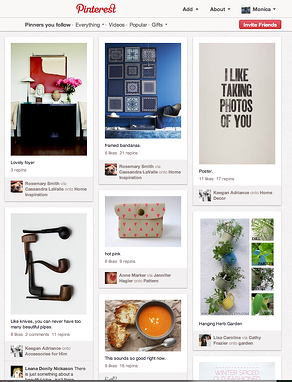 Many perks come with this new sharing site for both individuals and businesses. As a business, Pinterest can be used as a marketing site, sharing products, techniques, and ideas. Doing this will increase brand awareness and engagement, drawing people to the business's site. A variety of resources are provided to help successfully use Pinterest for your business.
Besides using Pinterest for a business, the sharing pin board can be a huge help for individuals. Turn your boards in a huge bookmarking site to keep track of anything and everything you are interested in. Here are some reasons why and how to use Pinterest for your personal life.
Do you have Pinterest? How do you use it for your personal interests or your business?