Is your department challenged with creating stronger customer engagement and a more meaningful experience, all while finding ways to decrease expenses? If so, you are not unlike many other marketers who are faced with the same challenges regarding time and budget. Many companies are looking for a way to differentiate, position themselves as a leader and build their brand while getting the most ROI. Here are a few inbound marketer time-saving tactics that can help you stretch the funds.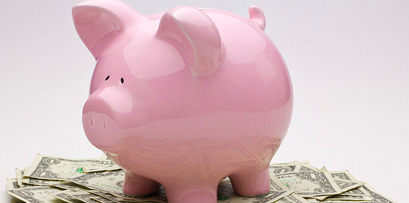 Establish a team of content creators from other channels of your business and provide opportunities to brainstorm, collaborate and manage tasks. Pull from teams that aren't typically part of your core marketing contributors but can periodically contribute valuable content and information for your customers. Cultivating internal content producers will give valuable time back to your team members and ultimately, lead to greater marketing success.
Additionally, new content and ghostwriting solutions have emerged that are low cost and help save marketing professional's time. A few we recommend include Zerys and InboundWriter.
If procrastination and distractions keep you from staying focused and completing tasks, setting time limits for the projects on your daily to-do list may be the key. Find a balance in regard to time allocated and even if you aren't finished when time is up, move on to the next item on your list. This tactic will help keep you focused and it will be easier to return to the task later.
A great time management technique is timeboxing – a way to boost personal productivity by scheduling concrete periods of time for each task, blocking the time off your calendar and holding firm on not letting distractions (chatty co-workers, Twitter, a doughnut, etc.) get in the way of your work.
If tracking time collaboratively among a team and / or in order to stay within a budgeted time or dollar amount, you may want to try Tick, another helpful online tracking resource.
A marketer's job is becoming more fast-paced and time-sensitive. You probably find yourself bouncing from one social media channel to another, back to your project, to yet another social media channel and then over to your blog post. How many interruptions have you had during the time it has taken you to read just this post alone?
Using a social media publishing schedule is one way you can minimize the distraction, organize topics and content in advance and then pre-schedule posts through a social monitoring resource such as Hootsuite. If you work with a company that uses social media to identify, engage and interact with sales or business leads and existing customers, HubSpot's Social Media Inbox may be a great option for you. The system allows you to filter out what is important and what is not by alerting social media managers of targeted mentions among your channels. Watch this video for a demo.
If you struggle with monitoring all of your interactions and notifications from various social media channels, Chime may be a good option for your team. This resource pulls all of your notifications from across the web into one comprehensive app. If This Then That (IFTTT) is another great tool that can prove a big time-saver for marketers. It allows you to connect two apps and get them to work together. It's free, and allows you to create a "personal recipe" to set up notifications or other actions based on a trigger. For example… IF I save an Instagram photo, THEN add it to my Dropbox folder. Or, IF I'm tagged on Facebook, THEN send a text message. And lastly, marketing departments, along with other project contributors, can benefit from using an online project management tool like Basecamp. It allows team collaborators to track every interaction, meeting, file and to-do lists all in one location.
Have the tools I've shared given you a few minutes back in your day? Encourage your team to reclaim their schedule and incorporate some strategies and tools that are best for their individual style. These suggestions, along with an occasional and much-needed work-day break (in the Stream office it's foosball), will help you stay focused and nail your to-do list. What helpful time-saving tips do you have to share?