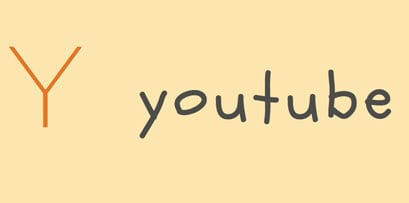 When our friends at Hubspot asked me to contribute as a guest "instructor" for their brand-new back-to-school e-book: "ABC's of Inbound Marketing," I jumped at the chance to cover "Y" – Youtube. I want to help marketing professionals understand how important and easy incorporating video into your marketing strategies can be and the success you will experience from increased lead generation and stronger customer loyalty.
Expanding on my lesson regarding the power of Youtube, here are just a few reasons why video can make a huge impact on your inbound marketing plan:
1. More than 200 million YouTube views occur on mobile devices every day.
2. It can be done simply and budget friendly.
3. It can be shared through many different communication channels.
4. It creates an emotional connection.
5. People stay engaged for longer periods of time.
Creating video content and using channels such as Youtube allows marketers the opportunity to connect with people online more than ever before. It also provides and easy and cost effective opportunity for businesses to enhance content distributed among other channels such as email, website, blog, social and more. By connecting with customers in a visual and oftentimes, emotional way, companies strengthen brand loyalty and generate new business through video's viral effect. How can you get the most out of Youtube and start incorporating video in your marketing strategy today?
Learn about the "ABC's of Inbound Marketing" in this free, interactive e-book – featuring a collaboration of inbound marketers from around the country.