Introduction
Since its launch in November 2022, ChatGPT has become one of the fastest-growing tech products ever, with over 1 million users in the first five days and over 100 million by the end of January. It's no surprise that the revolutionary AI chatbot has fueled a flood of new products utilizing the generative language model to simplify, streamline, and supercharge their CRM platforms.
The following compares several of the most prominent new products in the realm of ai-driven CRM applications: Adobe, HubSpot, Microsoft, and Salesforce.
Salesforce Einstein
Salesforce describes Einstein as "the industry's only comprehensive AI for CRM." Fully integrated with other elements of the Salesforce Customer Success Platform (Sales Cloud, Service Cloud, Marketing Cloud, Salesforce Platform, Analytics Cloud, and Community Cloud), Einstein provides rapid adaptation to an organization's model and production systems. The program offers tools to improve prioritization, streamline processes, and improve forecasting accuracy.
Lead and Opportunity Scoring
Opportunity and Account Insights
Activity Capture
Automated Contacts
Relevant Data Surfacing
Sales Analytics Reports & Dashboards
Forecasting (Predictive Analysis)
Microsoft Dynamics 365 Copilot
Microsoft introduced Dynamics 365 Copilot as "the world's first AI copilot natively built-in to both CRM and ERP applications." Copilot is designed to improve users' productivity by leveraging the power of ai to reduce time spent on routine tasks (e.g., data entry, content generation and notetaking), while increasing performance through improved data collection and analysis. Copilot works across the Dynamics 365 business environment to assist users with a variety of functions.
Dynamics 365 Sales and Viva Sales - email response & meeting summary content creation.
Dynamics 365 Customer Service - answers to queries (chat and email).
Dynamics 365 Customer Insights - simplified customer targeting & segmentation.
Dynamics 365 Marketing - campaign content development.
Dynamics 365 Business Central - product listings development.
Dynamics 365 Supply Chain Management - predictive customer contact (disruption mitigation).
HubSpot ChatSpot AI
Inspired by the introduction of ChatGPT, HubSpot founder and CTO Dharmesh Shah led his team to create ChatSpot, the app Shah called "a ChatGPT-powered A.I. tool that helps you grow better."
Designed to make HubSpot CRM activities more streamlined and more personal, ChatSpot leverages natural language processing to simplify requests for an array of inquiries and tasks. ChatSpot's ease of use and integration with other programs provides a powerful tool for increasing efficiency and productivity.
Sales & CRM - ChatSpot simplifies requests for information and streamlines requests for tasks.
Reporting - ChatSpot reduces time required for report research, organization, and preparation; integrates Google applications to provide customized report forms & formats.
Marketing - ChatSpot improves the ability to collect, filter, and present data related to marketing and promotional programs (e.g. keyword research); facilitates the creation of internal presentation materials.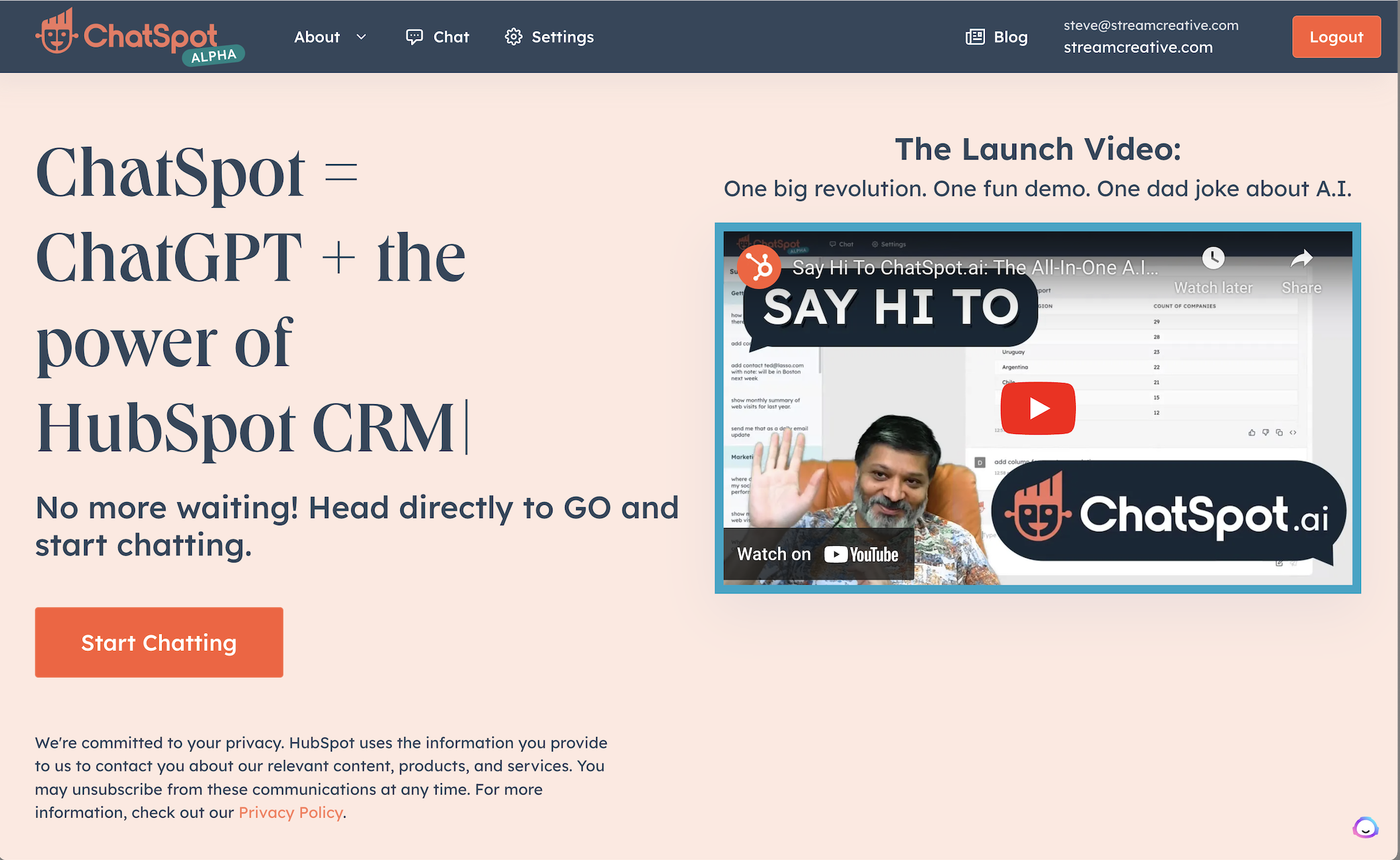 Adobe Sensei
Focused on helping improve the customer journey, Sensei represents an assistant to help users increase customer connections and improve customers' experience.
Data and Insights - mining, measuring, and analyzing information to provide insights that fuel more accurate forecasting and facilitate more successful marketing campaigns.
Content and Collaboration - asset intelligence and behavioral analysis that facilitate personalized commerce experiences.
Customer Journeys - predictive lead & account scoring, marketing automation, and testing provide insights to grow and maintain your customer base while improving campaign ROI's.
At first glance, many AI platforms can seem limitless and applicable to any business, industry, or field. It is, however, essential to evaluate the programs along with your business needs and objectives. One way to begin such an evaluation is business benchmarking: learning how your business compares to others in your industry. Using individual analysis and group interactions, Stream Creative Benchmark groups give you powerful insights to drive your business forward.