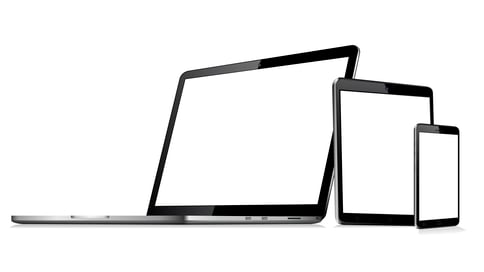 Apple iPads and mobile devices have become essential business tools across the globe since their release in the late 2000s.
They serve many useful business functions such as email, messaging, media and many administrative tasks with default settings alone. Combine that with some of the best iOS apps for business optimization, and your device will be a business power-house machine.
Why you need it: iOS currently holds a dominant position in the enterprise world. In 2018, 79% of mobile business use came from iPhone's and iPad's,with 41% of that coming from iPad usage.
Check out these five apps to help make and present interactive business presentations.
iPads and smartphones offer efficient solutions to everyday projects in the business world. Expedite any and all tasks, such as note-taking, creating presentations, communication, CRM, file sharing, and many others. Continue reading to see our list of some of the best apps to install on your devices for optimal productivity in the office.
5 Must-Have iPad Apps for Interactive Business Presentations
5 Must-Have Mobile Apps and iPad Apps for Business Professionals

The apps below didn't make our "Top 10" list, but these mobile apps will surely benefit yourself as a business professional! Give them a trial run and test them out.
How has the iPad been beneficial for your business presentations or as a business professional? What apps do you use on a regular basis? Share them with us in a comment below.