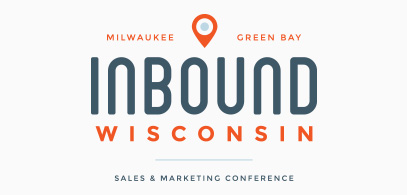 Last week we collaborated with Weidert Group of Appleton, WI to host an amazing 2-day conference called Experience Inbound. The event was held at two of the states most iconic sports venues including Wednesday at Miller Park in Milwaukee and Thursday at Lambeau Field in Green Bay. Over the course of the two days, 240 attendees came together to meet, share expertise and throw down some serious sales and inbound marketing knowledge. We can't thank these dynamic speakers enough for their time and participation in our event.
Mark Roberge, HubSpot CRO and author of The Sales Acceleration Formula
Chad Pollitt, VP of Audience, Relevance.com, #5 on Top 100 Content Marketers
Ryan Panzer, Google Adwords Strategist
Elise Ramsay, Wistia Community Manager
Caitlin Moyer, Director New Media, Milwaukee Brewers
Jeff Coon, Partner, Stream Creative
Greg Linnemanstons, President, Weidert Group
Steve James, Partner, Stream Creative
Frank Isca, Partner, Weidert Group
Additionally, we'd like to extend a big thank you to our event sponsors:
Take a look at what our attendees and speakers had to say about the event throughout the day!