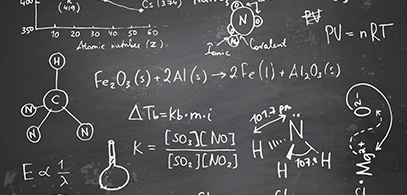 Inbound marketing success starts and ends with the creation, amplification and distribution of unique and valuable content. Great content can inspire, solve a problem, answer a question and build the foundation for consumer trust every brand seeks. So it is no surprise that business both big and small are writing, posting, tweeting and sharing more content than ever before. In a single 24-hour period there are 2 million new blog posts published, 294 billion emails sent, 864 thousand hours of video added to YouTube and 400 million posted tweets.
So what can you do to make your content memorable, attractive and sharable?
Here is the formula we have used successfully.
Article Headlines Should Be Written to Attract and Inform Readers
Headlines matter. You've likely heard this before, but do you know why? Studies show that only 80 percent of readers ever make it past the headline; that means your headlines are the main attraction. Moreover, a study on news headlines highlighted in The New Yorker shows that article headlines can irrevocably alter perception by influencing a reader's mindset about a given article, consequently influencing how the information presented is interpreted. Meaning, in short, that what is written in the headline has the ability to formulate reader opinions immediately. The information in a headline is often what readers retain, even after they have completed the entire article.
Following this line of logic, consider two key elements in your next headline:
What do you want the reader to take away from the headline about your product or brand, if they don't proceed to read the article?
What most accurately reflects the key takeaways of the article, whilst still drawing in reader attention?
Write Your Headlines to Cater to Each Social Network Audience
While we know each social media network is vastly different, with very different audience preferences and personalities, we often just disseminate the same post, with the same headline, to all. It turns out, we are missing out on a lot of social sharing opportunities with this mass-sending approach.
According to BufferSocial, here is a breakdown of each network's unique personality and key words that exist in popular content headlines:
Facebook is home-oriented and a key player for video. Keywords: Recipe, things, video, about, homemade, healthy.
Pinterest is home, recipe and food focused. Keywords: chicken, chocolate, recipe, wedding, homemade.
Google+ is actually very home focused. Keywords: chocolate, recipe, chicken, Google, cheese, peanut.
Twitter is great for technology and giveaways. Keywords: Google, Facebook, giveaway, about, social, media, reasons, should.
LinkedIn shows that technology focused items perform well. Keywords: Google, Facebook, social, should, about, things, ideas, media, chicken.
Fascinatingly, the author points out, almost all social networks have "a universal love affair with chocolate and chicken."
Sub-Headers Can Improve SEO Optimization
Including sub headers in your content is just plain polite; breaking up large paragraphs of text into manageable, easy to read sections that readers can understand and interpret quickly. Aside from following proper blog etiquette, however, sub-headers actually provide an SEO boost as well. Using secondary keywords in your sub headers will improve SEO optimization, allowing your content to rank for additional keyword phrases. You certainly want to include keywords in your headlines, but think of your sub-headers as a second opportunity to rank for keyword phases that matter to your product or organization.
Great Visuals Are Required For Social Sharing
If you want to make an impact, start with the visuals. The photos you use within your blog and social media messages directly impact the likelihood content is shared. Analyze your current social audience engagement and determine which types of photos increase your engagement and reach. Continually testing what types of images resonate with your audience can help you find the magic formula for your product or brand that increases social sharing.
In addition, consider trending social images. Look for phrases, memes, colors, characters or styles that are currently being shared and alter it to reflect your brand. Keep calm and share on, people.
Your Content Should Be Designed to Share
A well written blog post with a catchy headline, great sub-headers and beautiful visuals has all of the key components to by highly sharable, but this formula for success isn't always a sure thing. Here are a few suggestions that we've used successfully to increase social sharing:
Try using lists and insider tips: Top 10, Three Ultimate Tips, 5 Best Hacks; you get the idea.
Try using a negative: Things You Should Never Do, Advice You Should Never Take.
Try tutorials: How-to and Do-It-Yourself articles, for example.
Try tapping into emotion: Make a connection that readers just can't resist clicking.
Try enhancing content with video: dynamic visuals that are easy to watch and share.
Your Content Must Be Valuable
All things aside, if your content and message is notable, well-written and researched, and provides value to the reader, it increases sharability. As you create content, always consider the value it provides to your target audience and ensure that they walk away from your article with both knowledge and insight.
To Increase Social Sharing Of Content, Consider a Social Promotion Strategy
Unless you have an established base of dedicated socially engaged readers, even the best pieces of content can remain unknown without the implementation of a social sharing strategy. Aside from free amplification and promotion, consider the many paid tools at your disposal from your favorite social networks:
Facebook offers boosted posts and promoted ads with the ability to not only geo-target by IP address, but also to target based on user interest and demographic information.
Twitter offers promoted tweets with similar IP address, interest and demographic targeting and hashtag promotion opportunities.
LinkedIn advertising can target special interests, job titles and groups.
Consider where your audience 'hangs-out' socially, and make a point to test social advertising to boost the visibility of your remarkable content.
Consider What Time Of Year Consumers Are Most Likely To Share Content
Interestingly, there is some evidence to support specific social sharing timeframes, based on industry and even content format. Hubspot analyzed the findings of a study which took 220,000 articles and determined what types of posts were shared and when.
List posts claimed the most social sharing power at 22.45%
Videos drew 18.94% of total shares
How-to articles earned 18.42% of shares
More interestingly, the importance of timing for content distribution and subject matter is clearly evident. Here are just a few key insights:
Technology focused content performs very well in November and December, intuitively, as people start searching for the latest gadgets for the holidays and New Year.
List formats are ideal for travel. What to pack, where to go, tips, etc.
How-to posts make up 37% of social shares for the food related content. Likely because people want information on how to make their favorite recipes. In addition, How-to posts were most highly shared in August and November.
And lastly, with more than 128,000 shares, October emerged as the month with the highest social media sharing.
As you draft your next piece of exceptional content, consider using a mental checklist to cover all of the important, highly sharable key content attributes.
Interested in learning more about crafting dynamic content? Take a look at our free eBook below and get started on your path to creating highly sharable content.