As we begin new web site projects with clients, one of the top questions we are asked is "Will my web site work on my phone?" Smartphones are no longer a trend, but they are an extension of connecting your business with your customers wherever they may be - it doesn't matter if it's a local client in Milwaukee or one with locations globally. With creating new mobile websites comes additional learning on how to keep up your SEO rankings, not just for the computer but for mobile marketing as well. Here are some useful sources from this week's inbound marketing news to help you learn the steps to being a successful mobile marketer.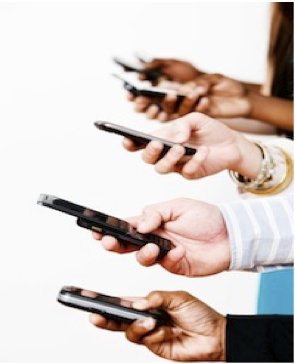 Knowing the difference between marketing on a computer verse a mobile device is key when using keywords for SEO and how the mobile website or app is being used. Bryson Meunier, a Search Engine Land writer, explains how mobile SEO is different from desktop SEO. In this article you'll learn:
What makes mobile SEO different
How to optimize your mobile app or website
Keep your mobile audience engaged
When making a mobile website or app, it is important to keep your target audience satisfied by giving them what they are looking for when they are using a phone as opposed to using a computer. Keep in mind when people are looking at your website on their phone, it means they are on the go and want information fast. In this article from MarketingProfs:
Learn why users are frustrated with mobile websites
What is the main reason the user is on the mobile site
Note the frustrations and make necessary changes to avoid issues
If you have a mobile website for your business, what mobile marketing strategies are you using to keep your customers engaged? Gail Goodman, from Entrpreneur, provides tips on keeping your customers engaged and ways to efficiently provide information to your mobile users. You will learn:
Making emails mobile friendly
Provide information fast and simple
Give incentive for people to "check-in" to your business
If you want to learn more about Mobile Marketing, Mobile Marketer is having a Mobile Marketing Week with special events to celebrate mobile advertising, marketing and media.